Mathilde is a French expat living in Mumbai. She first came to India as a manager of a French boutique hotel and is now a relocation specialist and partner in MD Relocation and Consultancy, helping companies, and expats and their families to settle in India.
Read more about India in the Expat Arrivals India country guide or read more expat experiences in India.
About Mathilde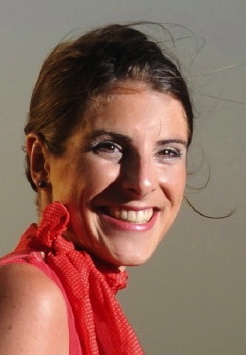 Q: Where are you originally from?
A: France
Q: Where are you living now?
A:  Mumbai, Bandra West
Q: How long have you lived here?
A:  Five years in total, first in Delhi for one and a half years then I moved to Mumbai.
Q: Did you move with a spouse/children?
A:  No
Q: Why did you move; what do you do?
A:  I arrived in Delhi as a manager for French boutique hotels. After a couple of months I met Doris Delessard through common clients. We are now business partners and owners of MD Relocation and Consultancy Pvt. Ltd. After five years of activity, we are based in Mumbai and Delhi. We offer real estate services in helping multinationals and expatriates to settle down in India (residential, commercial and retail), and also offer leasing and outright services for our Indian clients in India and abroad.
About Mumbai
Q: What do you enjoy most about Mumbai, how's the quality of life? 
A:  The winter season is definitely the best time of the year, where you can enjoy beautiful sunny weather.  What a luxury! Meeting people and building your network is definitely a plus in Bombay and very easy to do so.
Q: Any negatives? What do you miss most about home?
A: The traffic and constant noise is for sure the toughest things to handle daily. The monsoon is also a rough time of the year, especially when our work is to be outside in the field. What I miss most about home? The food for sure, and having a coffee on a terrace.
Q: Is Mumbai safe?
A: The city is amazingly safe. I have never felt worried and insecure at any time of the day and night. Of course you still have to be careful no matter what, but to tell you the truth it's the only country I lived where I feel the most secure.
Q: How would you rate the public transport in Mumbai? Do you need to own a car, or is the public transport sufficient for getting around? What are the different options?
A: Public transport is quite sufficient in Mumbai. I don't want to own a car as parking is bad and distances are not that tremendous. I use taxis and rickshaws everyday, and trains only if I have to go to south Bombay during peak hours to avoid traffic; it takes roughly 30 minutes, whereas by car it would be a two-hour drive.
About living in Mumbai
Q: Which are the best places/suburbs to live in Mumbai as an expat?
A:  All depends on where your office is located. In the south the expat districts (for residential and life quality) are Breach Candy, Malabar Hill, Kemps Corner. And in the north Worli, Lower Parel, Bandra West, Khar West. However, there are also the most expensive ones. If you cannot afford such rent, Andheri and Powai are two areas which are expending and have good quality flats for the price.
Q: How do you rate the standard of accommodation in Mumbai?
A:  Rents are twice more expensive than Delhi, and quality is inferior. Mumbai is the 5th most expensive city in the world. To give you an idea, a descent flat with expat standards will be the same rent as in Paris.
Q: What's the cost of living compared to home? What is cheap or expensive in particular?
A:  Expensive: real estate (leasing and outright), certain food products, nice clothes, a good meal. Cheap: transports, fruits and vegetables, health care and medicine.
Q: What are the locals like; do you mix mainly with other expats?
A: Locals are very friendly and outgoing, they really appreciate meeting expats. Personally I easily mix my friends and work circles with both expats and local. 
Q: Was it easy meeting people and making friends in Mumbai?
A:  It's definitely easy to meet people and make friends in Mumbai. Expats are very welcoming and Indians are open minded and chilled. You cannot feel alone in this city.
About working in Mumbai
Q: Did you have a problem getting a work visa/permit for India?
A:  I am self-employed with an employment visa. The visa renewal and the FRRO registration is always a challenge. Be aware that rules change on average every six months, so before planning your visa renewal, don't forget to check their web site to make sure you have all documents required.
Q: What's the economic climate like in Mumbai, is there plenty of work?
A: We strongly advise anyone who is willing to work in Mumbai to find a job before settling in the city. The job market is not good for expats. However, some industries do hire more than others. Make sure also that your package is sufficient to live here.
Q: How does the work culture differ from home?
A:  Working with Indians needs nerves and patience. They are not that reliable and you will have to run after the information and the work you asked them to do. It needs a constant follow up and several backup solutions to make sure that your work is done on time and as per what you said.
Q: Did a relocation company help you with your move?
A:  No. But if you are reading this article and planning to move in India, do not hesitate to contact us.
Family and children

Q: Did your spouse or partner have problems adjusting to their new home?
A:  No as I am single. But working for expatriates, I can tell you that there is always a two to five month adjustment period before one feels at home.
Q: Did your children settle in easily?
A:  No children either. But kids have a better adjustment quality than their parents. For teens it's slightly more difficult as their friends are abroad, but they manage very well with their lives over here. 
Q: What are the schools like, any particular suggestions?
A:  Schools in Mumbai are very good; the most famous ones are the EFIB (Ecole Francaise de Bombay) and the ASB (American School of Bombay). 
Q: How would you rate the healthcare in Mumbai?
A:  If you are pregnant, Breach Candy hospital has very good doctors. Healthcare is not that expensive, but before any major medical needs you need to have some referrals from expats to make sure to go to a reliable doctor. You have excellent specialists but if you have health issues or complications it's better to do have second checkup/opinion in your home country.
And finally…
Q: Is there any other advice you would like to offer new expat arrivals?
A:  Before your trip, do not hesitate to meet families in order to learn about their life experience in Bombay and the best advices to settle in. Once again, the welcome is warm and expats very helpful.
~ Interviewed July 2012
> Are you an expat living in India? We'd love to hear your story. Open the questionnaire here, copy into an email and send it back to info@expatarrivals.com