In 2016, serial expat Monique packed up her things and moved from Boston in the US to Amsterdam in the Netherlands. Now settled in, she chats to Expat Arrivals about life in the Venice of the North.
About Monique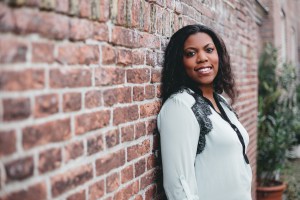 Q: Where are you originally from?
A: I was born in Germany and raised all over the world because my father was in the US military. The last place I lived was Boston. My ancestral history is from Panama.
Q: Where are you living now?
A: Amsterdam, Netherlands.
Q: When did you move here?
A: August 2016.
Q: Did you move here alone or with a spouse/family?
A:  I moved here with my teenage son and cat.
Q: Why did you move; what do you do?
A:  I used to come to The Netherlands with my parents a lot. I have a lot of good memories here. I started my business as a virtual assistant here. 
Living in Amsterdam
Q: What do you enjoy most about Amsterdam? How would you rate the quality of life compared to your home country?
A: I enjoy that there is always something happening in my area. Amsterdam never sleeps. I think compared to home people are very outspoken and make it their business to be well informed.
Q: Any negatives? What do you miss most about home?
A: I do miss my car. But at least I am healthy riding my bike and walking everywhere. I also miss Sephora. But the great news is they ship here so I am able to get my beauty fix.
Q: What are the biggest adjustments you had to make when settling into expat life in Amsterdam? Did you experience any particular elements of culture shock?
A: I haven't had much of an issue because I lived in Europe before but my son is learning the ways quite fast.
Q: What's the cost of living compared to home? What is cheap or expensive in particular?
A: I think it's more expensive in relation to what you get. But I must say you are paying for quality not quantity. I think housing is expensive and things like phone, internet and cable are very cheap.
Q: How would you rate the public transport in Amsterdam? What are the different options? Do you need to own a car?
A: I don't have a car anymore but I really must say I get to places with ease. It's great transport but when it snows they are freaking out. You don't really need a car here but if you do its quite pricey to have one.
Q: How would you rate the healthcare in Amsterdam? Have you had any particularly good/bad experiences with regards to doctors and hospitals? Are there any hospitals you would recommend?
A: I got an expat doctor and the visit was like talking to  a friend. He heard all my concerns and I made sure to bring my medical records for him to notate. I think it's also cool I can book an appointment online and not be on hold with someone. I recommend Huisartsenpraktijk in Amsterdam.
Q: How do you rate the standard of housing in Amsterdam? What different options are available for expats?
A: The rate of housing is limited. There is a shortage and quite scary. It's very crowded here. My suggestion is to use a realtor, have a lot of funds because it isn't cheap and to give more than three months time for the search. I was in the same boat for a few months but you must hustle to get something. The homes here are quite modern but you must worry about some homes near canals as there may be foundation issues.
Q: Any areas/suburbs you'd recommend for expats to live in?
A: I think all of Amsterdam is fun. But the centre is very expensive and if you want to save on money try to pick the outskirts. Just be aware that the farther out the less action you will see.
Meeting people and making friends in Amsterdam
Q: How tolerant are the locals of foreigners? Is there any obvious discrimination against particular religions or women etc.?
A: I moved here because of the freedom. I like how men and women are treated as equals. Being homosexual is 100 percent accepted. Being any skin shade is considered beauty. It's my kind of place.
Q: Was it easy meeting people and making friends in Amsterdam? How did you go about meeting new people?
A: I am quite easy-going so I have no problem meeting others. But I would definitely try expat groups, Meetup.com, language classes, your child's school. The list goes on and on. I'm pretty good at just striking up conversations with people on the street. If I didn't get out there I wouldn't have found my wonderful partner!
Q: Have you made friends with locals or do you mix mainly with other expats? What advice would you give to new expats looking to make friends? Any social/expat groups you can recommend?
A: Meet everyone! You can learn so much from a native and your fellow expat. Staying inside doesn't do anyone any good. Just set some time and have some tea.             
About working in Amsterdam
Q: Did you have a problem getting a visa or work permit for the Netherlands? Did you tackle the visa process yourself or did you enlist the services of an immigration consultant?
A: My work permit is for freelancers. It was pretty straightforward after a few kinks. I had a lawyer as well to help but it's all on you to get things processed. But to be honest if I would do it again I think I could have done it all on my own.
Q: What's the economic climate like in Amsterdam? Do you have any tips for expats looking to find a job there? Which resources did you find most useful?
A: The big job climate here is the tech world. The Netherlands is growing with so much computerisation. Most of the day to day things are run on computers. It's usually a well oiled machine here.
Q: How does the work culture differ from home? Do you have any tips for expats doing business in Amsterdam?
A: If you are skilled in one thing that is the only job that you do. There is no variation or change. So if you are a jack of all trades it's unheard of here. Pick a skill, learn it and be an expert.
Family and children in Amsterdam
Q: Did your children settle in easily? What were the biggest challenges for your children during the move?
A: At first with the housing, my son was quite frustrated. We were living in a hotel and he and our cat were depressed, they were limited. Once we got our own place and got him in a school things relaxed.
Q: What are the schools like in Amsterdam, any particular suggestions?
A: My son is in high school but they call it college here. He is learning in a 100 percent Dutch environment. It's quite funny when he comes home and he is just talking another language and then doesn't realise he is.
And finally…
Q: Is there any other advice you would like to offer new expat arrivals?
A: Research research research. Please do not come here without a game plan or idea. Amsterdam is a nice place to live but it can be rough if you are lost on how to start.

►Interviewed in February 2017