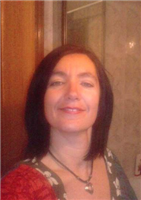 Rachel Harris is an English Teacher from Plymouth, England now living in Zaragoza, Spain. Rachel has also also lived in London, the USA, Japan, and South Korea. She teaches at a University in Zaragoza and is also a freelance journalist. She's been living in Zaragoza for six years now with her partner and two children aged 13 and 9. Her main interests are history, politics, educational and language issues and travel. She loves to relax reading novels, cycling, swimming, yoga and being at home with her children. 
Read more about expat life in Expat Arrival's guide to Spain or read more expat experiences in Spain.
About you
Q: Where are you originally from?
A: I was brought up in Plymouth and have spent most of my adult life in London.
Q: Where are you living now?
A: Zaragoza, Spain.
Q: How long you have you lived in Spain?
A:  It's now my 7th year.
Q: Did you move with a spouse/children?
A:  Yes, with my partner and two children who were 3 and 7 at the time.
Q: Why did you move to Spain; what do you do?
A:  To work in state primary schools on a bilingual project; we are teachers and were hired by the British Council.
About living in Zaragoza
Q: What do you enjoy most about Zaragoza, how's the quality of life?
A:  The tapas, the fiestas, cycling on the extensive system of bike lanes, the parks and of course, the sun.
Q: Any negatives? What do you miss most about home?
A:  A bit provincial (minded) and it takes time to find out what's going on. Most people have a low level of spoken English. I miss my friends and family of course.
Q: Is the city safe?
A: Yes, very safe, a big plus.
Q: Describe an ideal way to spend a weekend in Zaragoza?
A:  Tapas bars in 'el tubo' (narrow lanes full of tapas bars) on a Friday night, chocolate and churros (doughnut sticks) on Saturday morning, a cycle ride by the river and/or a mooch around the shops in the old town centre with coffee or a caña (small beer) before a long, late lunch, siesta and then a long evening of bar-hopping. On Sunday, coffee and pastries in a local bar for breakfast, a walk around the old Expo site, more eating and relaxing and a movie (version original) or meeting friends in a bar in the park in the evening (May – November at least). It's a simpler, more relaxed way of life.
About living in Spain
Q: Which are the best places/suburbs to live in the city as an expat?
A:  Probably somewhere central, the old town (Casco Viejo) if you are single or 'Actur' if you have children. 'La Magdalena' if you want a more alternative lifestyle.
Q: How do you rate the standard of accommodation?
A:  Generally good and fairly cheap though it's mostly flats so may seem small or lacking in outside space.
Q: What's the cost of living in Spain compared to home? What is cheap or expensive in particular?
A:  Food, wine, beer, cigarettes all cheaper in the supermarkets though going out can be pricey now considering the lower wages. Bills, rent, travel all cheaper.  
Q: What are the locals like; do you mix mainly with other expats?
A:  Friendly, very trustworthy and honest in general. You will have more opportunities to mix if you join a group or if you have children in a local school. No, I don't mix mainly with other expats but with Spanish who have travelled and/or are more open-minded (and expats too).
Q: Was it easy meeting people and making friends?
A:  Depends on your Spanish; not so easy to integrate as other places. People tend to be very friendly but making friends can take longer. Society is very family-oriented so people may have less time to invest in friendships.
About working in Spain
Q: Did you have a problem getting a work visa/permit?
A:  Spain is notorious for its bureaucracy and this is not changing fast. Once you have an address, you can register to become a resident and then you can work (if you are from the EU).
Paperwork takes many hours of frustration in the early days and with no clear instructions from offices, you will need support from other expats and preferably locals too.
Q: What's the economic climate like in the city, is there plenty of work?
A:  For native speakers of English, yes, it will not be too difficult to find work teaching English.
However the city is suffering from high unemployment and this is touching everyone now.
Q: How does the work culture differ from home?
A: Longer hours, slower pace of work, less productivity, bit of a 'mañana' attitude still; the coffee break and long lunch is sacred.
Q: Did a relocation company help you with your move?
A:  No, we were given some limited relocation expenses by the British Council.
Family and children in Zaragoza
Q: Did your spouse or partner have problems adjusting to their new home?
A:  No. But I have found it difficult with the added complication of having children too.
Q: Did your children settle in easily?
A:  No. My young child cried for months as he did not understand anything and my daughter was fine at first but now is suffering from feeling like an outsider – still, after six years because her identity is firmly English. It depends a lot on the child and is very unpredictable. They may need a lot of support.
Q: What are the schools like, any particular suggestions?
A:  A private school called San Juan de Lanuza is the top school and recommended if you can afford it. If not, there are bilingual schools in the state sector; the teachers move around so standards do not vary much from school to school but schools in better areas will be better socially for the children. There are also semi-private schools which are religious but receive state funding and some believe the social intake is better than in the public system; the only real costs are for school meals and transport which is fairly pricey. Also parents have to provide materials (pens, notebooks etc) and some textbooks (in public and private).
Q: How would you rate the healthcare in Spain?
A:  Healthcare is generally good and free; in the public system, you will be seen quickly at health centres and at accident and emergency sections of hospitals but doctors' interpersonal skills often leave a lot to be desired. They don't expect you to take much responsibility for yourself. Medicine is cheap and plentiful when prescribed. You will normally wait at least 3 months to see a specialist however.
There are also private clinics which have a much better service and these are available by paying a monthly insurance fee and are recommended if you have a specific problem.
Dental treatment, while cheaper than in the UK, is all private and is not free for children.
And finally…
Q: Is there any other advice you like to offer new expat arrivals?
A:  Learn as much Spanish as you can before you come and once here, sign up for classes. If not, life will be harder. Children will manage to function in the language within 6 months to a year but may need a lot of (parental) support to settle in at first.
~interviewed October 2011
Are you an expat living in Spain? We'd love to hear your story. Open the questionnaire here, copy into an email and send it back to info@expatarrivals.com