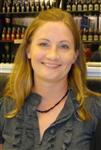 Stephanie Dutcher, an American living in Austria, moved to the small mountain city of Innsbruck to master the German language while her husband lectures at the local university. Though only a few months in her new destination, she shares what she's learned, and truthfully, apart from the lack of cilantro and kidney beans, life looks good for the young librarian. 
Read more about Austria in the Expat Arrivals Austria country guide or read more expat experiences in Austria.
About Stephanie
Q: Where are you originally from? 
A: USA
Q: Where are you living now?
A:  I live near the city centre of Innsbruck, Austria.
Q: How long you have you lived here? 
A:  3 months
Q: Did you move with a spouse/ children? 
A:  I moved here with my spouse. 
Q: Why did you move; what do you do? 
A:  My husband works for the University of Innsbruck. I'm taking advantage of the opportunity abroad to learn German, so I am taking an intensive German course. 
About Innsbruck
Q: What do you enjoy most about your Innsbruck, how's the quality of life in Austria? 
A:  Innsbruck has a high quality of life. The cost of living is moderate, transportation is simple to use and efficient, and the people are friendly. There are many cultural events in Innsbruck and the surrounding towns, so there is always something to do. The mountains are beautiful and provide ample opportunities for hiking, downhill skiing, and cross-country skiing and the views are breathtaking. 
Q: Any negatives? What do you miss most about home? 
A:  The two things I miss the most are my family and my favourite foods. Many great foods are available in Austria, but the new flavours have taken some time to adjust to. In the US we often ate Tex-Mex food, but many of the ingredients are difficult to find here so we are slowly learning new recipes that we can make with the food that is available. 
Q: Is Innsbruck safe?
A: Innsbruck is very safe and has a low crime rate. I have often walked through the city alone after dark and I feel very safe. 
About living in Innsbruck
Q: Which are the best places/suburbs to live in Innsbruck as an expat?
A:  Living in the centre of Innsbruck has been a wonderful experience. The neighbourhoods are clean and well-maintained, and we are within walking distance of most cultural events, the main train station, and several malls. I have not visited all of the suburbs of Innsbruck, but I do know that Völs, Hungerburg, and Rum are quiet, safe places to live. Some neighbourhoods in Pradl and near the train stations are less desirable.  
Q: How do you rate the standard of accommodation in Austria?
A:  Our apartment is very comfortable, clean, and well-maintained. Most buildings here have thick walls that provide a noise barrier so you don't hear your neighbours or the city noise. My only complaint about our apartment is that the kitchen is very small and the refrigerator is tiny! We found some apartments with larger kitchens but we chose to live close to the city centre, so we had to sacrifice that luxury. 
Q: What's the cost of living in Austria compared to home? What is cheap or expensive in particular?
A:  Per square meter, housing is much more expensive in Innsbruck than in the United States. In general groceries and household goods are cheaper. Produce is much cheaper, while the cost of meat is slightly higher. Entertainment, transportation, clothing, and meals at restaurants are similar in price.  
Q: What are the locals like; do you mix mainly with other expats?
A:  We are friends with several locals that my husband has met at work, and we are also friends with several expats from my German course. People are very friendly in Innsbruck but so far we've only made friends with people that we see on a regular basis at work or school. 
Q: Was it easy meeting people and making friends?
A: Austrian people are very social so it has been easy to make friends. People enjoy meeting for lunch and coffee during the week, and then often get together for dinner or local festivals on the weekends so there is always a great excuse to socialise. 
About working in Austria
Q: Did you have a problem getting a work visa/permit?
A: I was automatically given a work visa since my husband has a work contract. However, it has been difficult to find work since I only speak a little German. 
Family and children
Q: Did your spouse or partner have problems adjusting to their new home?
A: My spouse is still adjusting to the cultural nuances, but for the most part it has been an easy transition. His co-workers have been very helpful in answering questions and giving us advice about various problems, and that has really helped with our adjustment.  
Q: How would you rate the healthcare?
A: The health insurance is excellent and covers more services at a lower cost than in the United States. I spent my entire pregnancy in Austria and had great care at appointments. The doctors perform ultrasounds more frequently than in the US which was nice. You can choose to do a 12-week ultrasound to birth defects that is very thorough. Delivery was a great experience. The University Hospital in Innsbruck has a remodeled birth center that includes birthing tubs, birthing balls, relaxing music and other ways to ease labor pains. The midwife and doctors checked on me frequently and traditional pain medicine and epidurals were available. After delivery it is typical to stay in the hospital for five days unless you prearrange a midwife to come to your home to check on you in the days and weeks after birth. The hospital provides lactation consulting and many of the nurses and doctors speak English.
And finally…
Q: Is there any other advice you would like to offer new expat arrivals?
A: Learning some German will be the biggest thing you can do to prepare for your move. Once you have moved it is good to keep an open mind and try not to take anything too seriously for the first few months. There will be some challenges with your transition but soon you will find that life is quite rewarding in this beautiful mountain city! 
► Interview updated May 2015