Thomas is a German expat living in Saudi Arabia. He initially moved to Jeddah in 2009 with his wife Claudia, but they now live in Khobar, in Saudi Arabia's Eastern Province. They find expat life in Khobar drastically different from life in Jeddah, which has a thriving expat community and social scene.
Read more about expat life in the Kingdom in the Expat Arrivals guide to Saudi Arabia or read more expat experiences in Saudi Arabia.
About you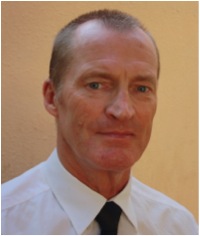 Q: Where are you originally from? 
A: Germany
Q: Where are you living now? 
A:  Khobar, Saudi Arabia. Previously we lived in Jeddah.
Q: How long have you lived here? 
A:  We've been in Khobar for three months
Q: Did you move with a spouse/ children? 
A:  With my wife Claudia
Q: Why did you move to Khobar; what do you do?
A:  I found an interesting job here.
About Khobar
Q: What do you enjoy most about your Khobar, how's the quality of life? 
A:  Don't know yet enough about Khobar.
Q: Any negatives? What do you miss most about home? 
A:  Compared to Jeddah, I'm missing the little cultural events that the consulates would organise. Expositions, invitations for business receptions, public viewing of international soccer games, etc. 
Q: Is Khobar safe? Are there any areas expats should avoid?
A: Here in Khobar? I cannot tell you as I don't know yet about Khobar. In Jeddah, it was nice to have some Arabic flair in Balad, what you can call Downtown. But you should not go too deep into the small streets as you may easily get lost. I personally never felt threatened in any area where I went. Only in traffic, there I permanently felt threatened! The traffic in Khobar is not half as dangerous as in Jeddah, hamdulilah!
Q: How would you rate the public transport in Khobar? Do you need to own a car, or is the public transport sufficient for getting around? What are the different options?
A: What public transport? I know that there is a train connection to Riyadh. But I'm benefitting from a company car and my wife can use the compound shopping bus service. She already found two or three reliable taxi drivers to call whenever there is a need to go somewhere.
Q: How would you rate the healthcare in Khobar?
A: In Khobar, we have found the biggest hospital Saad – it was said to be the best. We found it extremely expensive, and it didn't accept our insurance cards. Number two probably is another one, smaller and much more attractive price-wise: Procare Hospital. You can even make appointments online!
In Jeddah, we used to go to the IMC. This really meets international standards!
About living in Khobar
Q: Which are the best places/suburbs to live in Khobar as an expat?
A: In compounds only; we would not recommend anybody live directly somewhere in the city. 
Q: How do you rate the standard of housing in Khobar?
A:  That depends strongly on the compound you found housing in. Ours isn't bad, but not very large. In Jeddah, we lived in a compound with almost 900 units. There it was quite easy to get in contact with others. Here now we found more "privacy" – but as the schools did start yesterday we finally see more young people in our streets. Let's wait for what the wintertime will make possible, when you may enjoy walks in the evenings without falling short in breathing for heat and humidity! The rent for the compounds here is about 30 percent higher compared to Jeddah, but I don't know why. I do not see more value, is it just more demand in the market?
Q: What's the cost of living compared to home? What is cheap or expensive in particular?
A:  Compared to Germany, it is cheaper to purchase in the supermarkets as long as you do not insist on imported goods or brands. We can recommend the Panda Hypermarkets and Carrefour. In Jeddah, we have been customers of Danube, but we didn't find yet the way to it here in Khobar. We know there is, but don't know yet where to look for it.
Q: What are the locals like; do you mix mainly with other expats?
A:  The only locals I know are through my job. The cases where we have had contact with locals have been very few and then because the local was married to a foreign woman or vice versa.
Mixing with Saudi locals can create problems, we are careful with that. Even if your guests themselves do not feel uncomfortable, it might be that authorities are concerned with what you are doing in their presence. It happened once that kids posted pictures from a party on the Internet the next day and someone in Arabic clothing was visible – you really don't want to have that!
Q: Was it easy meeting people and making friends?
A:  In Jeddah, yes, as already said – in our compound and on the events in different consulates. Here in Khobar, we hope it will become better as now the holidays are over and life comes back to "normal". We already met some nice people from my wife's homeland. That is always a common base for first closer contacts. 
About working in Khobar
Q: Did you have a problem getting a work visa/permit for Saudi Arabia?
A:  No, in Jeddah it was done by my company, I didn't realise that. Here in the new job, it took a little bit more time than expected to transfer my visa. You never know why in the Saudi administration something takes more time … But now it is solved, and we even have a multiple exit- re-entry visa – it is a good feeling as it allows us to make short trips to the neighbouring countries, and in particular to Bahrain.
Q: What's the economic climate like in Khobar; is there plenty of work?
A: Yes, I do have the feeling!
Q: How does the work culture differ from home?
A:  Completely! There are no women working with you. There are break times for prayers. There is Ramadan with its special rules. You never know which of your colleagues will show up for work, as there are plenty of officially tolerated excuses that might prevent them from coming to work unexpectedly. But the main difference for me is the behaviour of most of the subordinates, mostly coming from the Far East. They are not used to saying "no" or responding in a constructively critical way even if they might know better. They will never say something other than "yes boss" – independent of whether they understood what you told them or not! If you do not act in consciousness of this underdog mentality, if you do not drill in to find out what they understood … you might think everything is okay. But the catastrophe will find its way …  And do not expect that anybody comes back to you to inform you that his job is done and that he is waiting now for new orders …
Family and children
Q: Did a relocation company help you with your move to Saudi Arabia? 
A: We organised it ourselves, but the company covered the cost.
Q: Did your spouse or partner have problems adjusting to their new home?
A: In Jeddah, when we came over in 2009/2010 from Germany, it was quite easy. In the big compound, it was very easy to find friends. Here in Khobar I already pointed out what the issues might be. But it is getting better now! Inshallah!
And finally…
Q: Is there any other advice you like to offer new expat arrivals?
A: Don't stop giving greetings! There comes the time you will catch a response!
Even though it might appear as if greeting is not "en vogue" any more. Really! Sometimes we've got the impression that people might feel pain when saying "hello" to somebody. Can you imagine, you are exercising in the gym; somebody comes in and passes your way just two meters away … without even looking at you?  Yes, that happens! Every day you can have this spectacle – unbelievable! But we decided not to give up, and finally we got some nice reactions!

~Interviewed September 2013