Vena Namukasa is an American who relocated to Nigeria with her husband in 2015. Having travelled before, she did not experience a huge amount of culture shock. She shares her experiences of meeting people, being safe and other perceptions about life in Nigeria. Read her blog Chronicles of TeamVK for more entertaining and insightful musings on everyday life.
To learn more about life in the country, take a lot at our guide to Nigeria or read more expat experiences in Nigeria.
About Vena
Q: Where are you originally from?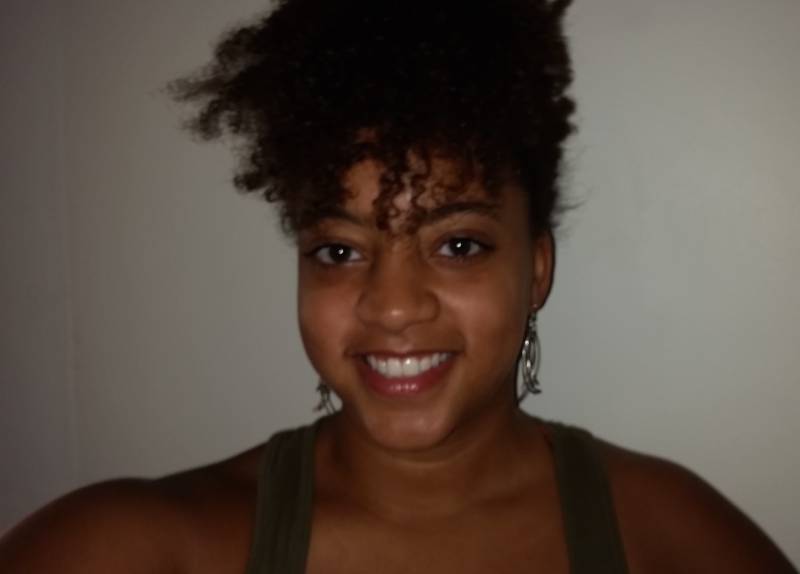 A: Midwest, U.S.A. (Indiana, Illinois, Wisconsin, Minnesota)
Q: Where are you living now? 
A: Lagos, Nigeria
Q: When did you move to Lagos? 
A: January 2015
Q: Did you move to Nigeria alone or with a spouse/family? 
A: Yes, with my husband.  We do not have children.
Q: Why did you move; what do you do? 
A:  My husband was offered an opportunity to help his company grown their West African business. I am currently working as a volunteer with a few NGOs in Lagos.
Living in Lagos
Q: What do you enjoy most about Lagos? How would you rate the quality of life compared to America? 
A: The people are warm. They have such an overall positive outlook, despite the challenges that surround them daily. As far as quality of life, I'd say it's different. Not necessarily bad, but just different. Our flat is comparable to a place we'd rent in the US. The food is about the same (more "fresh" fruits and vegetables here). I also don't miss winter at all!
Q: Any negatives? What do you miss most about home? 
A: I miss green space. Lagos is a MEGA city, so there are lots of buildings. Traffic. It's loud, ever-present, and unorganized. People are very impatient and it can be loud with all the horn-honking.
Q: What are the biggest adjustments you had to make when settling into expat life in Nigeria? Did you experience any particular elements of culture shock?
A: My husband and I have travelled quite a bit, so there was very little culture shock. As far as adjustments go though, I've noticed a bit of gender bias here that can be challenging. For example, sometimes, when in public, men won't address me directly; they will speak with my husband instead. As a very open, strong-willed woman, this can be challenging.
Q: What's the cost of living compared to home? What is cheap or expensive in particular? 
A: Almost all the "at home" comforts are more expensive. Airtime (for cell phones) is cheap, internet is about the same, and processed foods are often imported and are thus more expensive. Generally, if you can find products made in Nigeria, they are very affordable. Furniture is absurdly overpriced, but appliances are better priced.
Q: How would you rate the public transport? What are the different options? Do you need to own a car?
A: Since we've been living here without a car thus far, I'd say you don't necessarily need one, although, it is much more cost-effective and convenient to have one. There are companies who can provide a private driver for you at a negotiated rate (we did this and it worked out well… I could definitely recommend someone). There is also Uber here, which you can use for a nice, safe, clean taxi service for good rates. Other, more local options are the local taxis, yellow "buses" (VW vans) and okadas (motorcycles). I don't have any experience with those last three.
Q: How would you rate the healthcare in Lagos? Have you had any particularly good/bad experiences with regard to doctors and hospitals? Are there any hospitals you would recommend?
A: The healthcare is definitely available and the experience that I had was good. The doctor was friendly, the rooms were clean, and the service was okay.  At that point, I was still living on the mainland, so I went to the Lagoon Hospital. I'm on the island now, so I'll probably find someplace closer.
Q: What are the biggest safety issues facing expats living in Nigeria? Are there any areas expats should avoid?
A: The main safety issue: foolishness. I follow similar rules to wherever I have travelled and lived: I am careful, we don't walk around at night, keep money put away and don't carry lots of cash. We are more careful in certain areas, etc. Just follow basic travel "rules" and you shouldn't have a problem. Not having a car has given us the opportunity to do a great deal of walking, all over Lagos. I have never felt unsafe.
Q: How do you rate the standard of housing in the city? What different options are available for expats?
A: Standard of housing is good, but is also overpriced. Since families here are always growing, it was almost impossible to find a 2-bedroom apartment. So we ended up with 3 bedrooms. I'd recommend getting an apartment/flat versus a house. It's easier to handle with the maintenance included and the size of accommodation is very comfortable.
Q: Any areas/suburbs you'd recommend for expats to live in?
A: I'd recommend for expats to live anywhere in the island area (Victoria Island, Ikoyi, Lekki). We lived in the mainland for a bit, because that's where my husband's office is located, and we felt more disconnected from the community because of the distance. Plus, you're more likely to find expat "items" in stores near the island, because that's where most expats are concentrated.
Meeting people and making friends
Q: How tolerant are the locals of foreigners? Is there any obvious discrimination against particular religions or women etc.?
A: They are very friendly. It's amazing how many individuals I've met that knows someone or is related to someone who is studying abroad or travelling abroad. I mentioned the particular incident with being a woman, but it's more "respectful", than disrespectful. The country is about 50/50 Muslim and Christian, so it's pretty tolerant of religion. The obvious discrimination here is against homosexuals, it's against the law here and tolerance is low.
Q: Was it easy meeting people and making friends? How did you go about meeting new people? 
A: It hasn't been too bad. We are young, early 30s people, so we enjoy "hanging out". We visit different places and try to meet people as we go. Plus, there have been some people in our community who are friendly as well.
Q: Have you made friends with locals or do you mix mainly with other expats? What advice would you give to new expats looking to make friends? Any social/expat groups you can recommend?
A: Both. We've met some people through Internations events, which are nice, because they have different interest groups. We recently started following a food blog and met some people through their "Lunch Club". It's all about trying new things and interacting as you go along. There are specific club "groups" for Americans, British, South Africans, Germans, etc. But we enjoy meeting all kinds of people, so we haven't dived into those yet.
About working in Nigeria
Q: Did you have a problem getting a visa or work permit? Did you tackle the visa process yourself or did you enlist the services of an immigration consultant?
A: Yes. It was a nightmare. We started the process ourselves, then ended up working with Deloitte to actually get the paperwork through. I'd highly recommend paying for this service.
Q: What's the economic climate like in Nigeria? Do you have any tips for expats looking to find a job there? Which resources did you find most useful?
A: Well, my husband's job was sourced through his "network". Really, most expats who find themselves here are recruited from somewhere else. Finding a job here is really about who you know. Ask around and build a network.
Q: How does the work culture differ from home? Do you have any tips for expats doing business in the city/country?
A: People don't really respond to email. Call, call, call again. Persistence often works. Small talk and building relationships can go a long way.
Family and children
Q: Did your spouse or partner have problems adjusting to their new home? Do you think there are any specific challenges for a trailing spouse?
A: No problems adjusting. As THE trailing spouse, the challenge is figuring out what to do with my time. We don't have kids and I don't have a job. So, I chose to fill my time with volunteer work. It's an ideal way to give back, get to know the community, and build some hard and soft skills.
Q: What are the schools like, any particular suggestions? 
A:  There are LOTS of schools, at all different ranges. It really depends on what you want for your child's education.
And finally…
Q: Is there any other advice you would like to offer new expat arrivals?
A:  Be open. Don't expect anything to be like it "was". Time can help you adjust to any new "thing" and Lagos is the same way. There will certainly be challenges, but we've found that laughing through them and at them can soften the blow.
– Interviewed September 2015