Aisha is a Cameroonian expat living in Saudi Arabia's coastal city of Jeddah. She moved to Saudi Arabia with her husband in 2008. Although life in the Kingdom has taken some getting used to, particularly the restrictions Aisha faces as a women, she finds the cost of living in Jeddah more affordable than back home and the pleasant weather has added to a good quality of life for her and her family.
Learn more about living in the country in the Expat Arrivals Saudi Arabia guide or read more interviews with expats living in Saudi Arabia.
About Aisha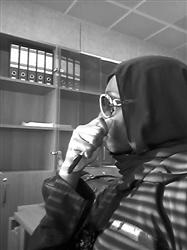 Q: Where are you originally from? 
A: I am from Cameroon.
Q: Where are you living now? 
A:  I currently live in Jeddah, Saudi Arabia.
Q: When did you move to Saudi Arabia? 
A:  I moved to Jeddah in 2008.
Q: Did you move alone or with a spouse/family? 
A:  I moved to Jeddah with my spouse.
Q: Why did you move to Jeddah; what do you do? 
A:  I moved here to join my spouse.
Living in Saudi Arabia
Q: What do you enjoy most about Jeddah? How would you rate the quality of life compared to your home country? 
A:  I like Jeddah because the cost of living is affordable, i.e. when it comes to basic needs such as food and drinks. I also like it because of the weather (I hate it when it rains. Thankfully, that does not happen often in Jeddah.) The quality of life is better compared to my home country.
Q: Any negatives? What do you miss most about home? 
A:  Sure, there are some negatives. I hate that I have a driving licence, but I am not allowed to drive. I hate that I sometimes have to wait in front of a shop to place my order because women are not allowed to get it. I hate to sit somewhere and someone comes up to me and says, "Alnisah mamnoah," meaning "It is forbidden for ladies." I miss my family most. 
Q: What are the biggest adjustments you had to make when settling into expat life in Jeddah? Did you experience any particular elements of culture shock?
A: I had to get used to wearing the abaya and depending on my spouse whenever I needed to go anywhere in town. 
I guess I was once shocked when someone stopped me from getting into the elevator at a public hospital because he was the only male inside. I later learnt from my spouse that an unrelated man and woman are forbidden to stay alone in an enclosed area. The one question he or many others weren't able to answer was, why women were allowed to take a cab when the driver wasn't their relative?   
Q: What's the cost of living compared to home? What is cheap or expensive in particular? 
A:  The cost of living is lower compared to home. I would be unable to tell exactly what cheap or expensive means to me, but when I compare what I earned back home to what I earn now, I find that it is easier for me to save here than in Cameroon—I was really frugal back home. 
Q: How would you rate the public transport in Jeddah? What are the different options? Do you need to own a car?
A: Public transport is slightly below average. As a woman, I feel that we mainly have the option to use taxis, which are unfortunately very costly. To the best of my knowledge, there are no "only women" public buses, and most of the cheap buses that I usually see expats take are filled with men. I have also seen women take "dababs", which are mini pick-ups. However, most of the women who use this means of transportation are either vendors or scavengers. I definitely need to own a car. I can't list the number of times that I have faced difficulties because my spouse wasn't available to pick me up or because I was stuck in an area where one could hardly catch a taxi.   
Q: How would you rate the healthcare in Jeddah? Have you had any particularly good/bad experiences with regards to doctors and hospitals? Are there any hospitals you would recommend?
A: Healthcare is on the average good. I believe that every system has its loopholes. While there are some excellent healthcare professionals in Jeddah, there are a few who leave patients wondering how they got their licences. In any case, there are some hospitals that hire healthcare professionals, whether they have a licence to practice or not. I could name a few, but for professional reasons, I wouldn't mention them here.
In general, my experiences with doctors have been good. There have been a couple of times when I didn't agree with a doctor's diagnosis because he seemed unsure and tended to go back and forth. I have also been forced to go to another hospital at 2am because some general practitioners wouldn't examine my 9-month-old baby who had a fever, cough, and a runny nose; they said they were not paediatricians, so they wouldn't do anything—not even administer a drug to decrease her temperature.
Based on my experience, I would recommend Al Maghrabi Eye and Ear Hospital. They offer quality services and the staff is very nice. However, I would recommend anybody who wants to use their services to be covered by insurance.
Q: What are the biggest safety issues facing expats living in Jeddah? Are there any areas expats should avoid?
A: Jeddah is, in general, very safe. However, I am not sure areas like Quarantina and Ruwais are very safe. For ladies, it is safer not to stroll in isolated streets, as some young men take the opportunity to harass a woman. 
Q: How do you rate the standard of housing in Jeddah? What different options are available for expats?
A: With respect to other cities that I have visited, the standard of housing in Jeddah is high. Where I live with my spouse, for example, we pay nearly twice as much as people who live in neighbouring Makkah. Expats may choose to rent a flat in a building, live in the accommodation area offered by his employer, or live in a compound. However, the cost of renting a house is very high. 
Q: Any areas/suburbs in Jeddah you'd recommend for expats to live in?
A: For people who like a calm area, I would recommend Al Naseem and Mohammediah. These areas are relatively less congested and clean. The only downsides are the rents, which are slightly higher than in other neighbourhoods.  
Meeting people and making friends in Jeddah
Q: How tolerant are the locals of foreigners? Is there any obvious discrimination against particular religions or women etc.?
A: The locals are generally tolerant. Personally, I think there is obvious discrimination against Bangladeshis and Africans (excluding Arabs from North Africa).
Q: Was it easy meeting people and making friends? How did you go about meeting new people in Jeddah? 
A: I am an introvert, so it was definitely very difficult for me to meet people and make friends. Maybe the experience is different for extroverts. I think anyone who is going, especially a man, might find it easy to make friends. Most of the people that I met were introduced to me by my spouse. I met a few others when I started working and at social gatherings such as Internations Jeddah events, where expats of various nationalities meet to socialise.
Q: Have you made friends with locals or do you mix mainly with other expats? What advice would you give to new expats looking to make friends? Any social/expat groups you can recommend?
A: I mix mainly with expats because it is much easier to blend with them. I can only advise ladies who wish to make friends with Saudi women. Unless you can adjust to their mode of life, it is better to have them as colleagues. Saudi women are very nice, but their culture prohibits them from doing certain things that others would consider normal for a woman to do. As an example, I have a Saudi friend whom I visit once in a while. She has never been to my home in the four years that I have known her, not even when I had my babies. Her excuse is that she never goes out without her family, either with her husband or with her sisters.
There is only one social group that I can recommend. It is Internations. However, ladies should watch out for men who seemingly want to be friends for professional reasons. Most of them end up having another agenda. The women in the Internations group are fun, though.    
Working in Jeddah
Q: Did you have a problem getting a visa or work permit for Saudi Arabia? Did you tackle the visa process yourself or did you enlist the services of an immigration consultant?
A: No, I never had a problem getting a visa. Rather, it was straightforward. I did everything myself. 
Q: What's the economic climate like in Jeddah? Do you have any tips for expats looking to find a job there? Which resources did you find most useful?
A: There is a lot going on right now, especially after the 4 November crackdown on illegal expats. I know of many expats who can't work because they cannot find a suitable employer to transfer sponsorship to. I don't know of the current vacancies in the various work sectors, but I believe that it is easier for expats to consult job boards and recruiters if they wish to come and work in Saudi Arabia. Typing "recruitment agencies in Saudi Arabia", for example, can give you a list of agencies that can help you get a job in KSA. Nevertheless, one should always be cautious when dealing with some recruiters; some of them are fake. I have had a job before through the Expatriates community. I have also had a very good job offer on Bayt.com.
Q: How does the work culture in Saudi Arabia differ from home? 
A: Working in Saudi Arabia is very different in that men and women are not allowed to mix. At work, I always have to inform my boss whenever I have a meeting scheduled with a male researcher. I am not allowed to sit with a male and keep the door closed. This was never an issue in my home country. 
Family and children
Q: Did your spouse or partner have problems adjusting to their new home? Do you think there are any specific challenges for a trailing spouse?
A: My spouse didn't really have problems adjusting. His only complaint was that he always had to be cautious whenever a woman was close to him in a public place. In fact, just the presence of a woman less than 50cm away made him jittery. Unless your spouse usually engages in risky behaviours, there are no specific challenges for a trailing spouse. 
Q: Did your children settle in easily? What were the biggest challenges for your children during the move?
A: I had my children here, so there has never been a question about settling. 
Q: What are the schools like, any particular suggestions? 
A: Education is very expensive. The standard is good, but parents pay way too much for the same service that one could get back home. Most of these schools have one thing in common: to make money. A few Indian and Filipino schools are cheaper, but many of their teachers are not trained, professionals. The best schools, in my opinion, are the American and British international schools. However, their tuition fees are very high—they range between 33,000 and 40,000 SAR.    
And finally…
Q: Is there any other advice you would like to offer new expat arrivals?
A: Relax. You might feel like this place is a "modern prison"—most of us felt that way when we first came to Saudi Arabia—but we usually end up adjusting to the lifestyle. It would help to take a couple of weeks to know the people and their way of life, then try to make as many friends as you can, especially with other expats.

~ Interviewed December 2013