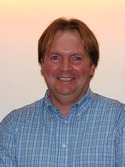 After a period of exploration in Europe and Africa, British expat Derek Harper resettled in Portugal with his partner. Though he still gets sentimental about curry and country pubs, he loves his life abroad and has even created online guides for expats moving and living in Portugal.
Read more about Portugal in the Expat Arrivals Portugal country guide, or read more expat experiences in Portugal.
About Derek
Q: Where are you originally from?
A: I am originally from Glasgow, Scotland, but left there when I was 16 to live in the North of England.
Q: Where are you living now?
A: I live in a small village near Tomar, in central Portugal.
Q: How long you have you lived in Portugal?
A: I have lived here for just over six years.
Q: Did you move with a spouse/ children?
A: I moved to Portugal with my partner Nicky Carter.
Q: Why did you move; what do you do?
A: We didn't come straight to Portugal, after leaving the UK we took a couple of years off to travel, visiting most of Europe and exploring North Africa. It was only after travelling for a while that we decided it would be a good idea to have a base somewhere in Europe. We then set about revisiting several of our favourite countries, looking for a place to buy. We eventually narrowed it down to Portugal.
About Portugal
Q: What do you enjoy most about your host city, how's the quality of life in Portugal?
A: The quality of life here is good, although it's a lot quieter than we were used to in the UK. It's a nice place to live, with an easygoing, relaxed way of life.
Q: Any negatives? What do you miss most about home?
A: I only miss a couple of things, like cosy country pubs and a good curry, both hard to find in central Portugal.
Q: Is Portugal safe?
A: Very. The crime rate here in central Portugal is very low. I won't say there is no crime, but it's a vast difference to the UK.
About living in Portugal
Q: Which are the best places/suburbs to live in the city as an expat?
A: In our region of central Portugal, the best location to live is near the huge 40-mile-long lake of Castelo do Bode. This location is great; it has stunning scenery and offers a wealth of things to do, from water sports to eating out in the many shore-lining restaurants.
Q: How do you rate the standard of accommodation in Portugal?
A: There is a huge range of accommodation available here in Central Portugal, from simple B&Bs to lovely restored Pousadas, manor houses, castles and palaces, offering upmarket accommodation at very reasonable prices. Not to mention the many hotels in the historic towns and villages.
Q: What's the cost of living in Portugal compared to the UK? What is cheap or expensive in particular?
A: Overall, it's cheaper to live here than in the UK; although, recently, we have seen an increased cost in things like supermarket food and fuel. That said, it's very inexpensive to eat out, with a typical two-course meal costing only 5 Euro and upwards.
Q: What are the locals like; do you mix mainly with other expats?
A: We do have a few expat friends as well as locals, but most of our really good friends are spread around Europe, so we don't get to see them as often as we would like. The locals are very friendly and will happily chat away with you for hours on end. They are very welcoming to newcomers to the region, and you often find yourself being invited to dinner or drinks by your neighbours.
Q: Was it easy meeting people and making friends?
A: Yes, quite easy; the locals are happy to come and introduce themselves to you, so you do get to meet a lot of people quite quickly.
About working in Portugal
Q: Did you have a problem getting a work visa/permit?
A: As an EU citizen, it's very easy to work or start a business in Portugal. Although when we first came here we were not looking for work, somehow along the way we ended up owning two companies and often work longer hours than we did in the UK. We have an INCI-licensed estate agency called Chavetejo and a marketing company called Gekkoportuga, it's probably best known for its online guides for living, working and moving to Portugal.
Q: What's the economic climate like in the city, is there plenty of work?
A: The economy in Portugal at the moment is not great. There are jobs, but mostly for the locals. Some expats find it very hard to get regular paid employment here, mainly due to not speaking Portuguese. The wages are also a lot lower than in the UK, with a month's minimum wage being only 475 Euros.
Q: How does the work culture differ from home?
A: The biggest difference I have come across is the standard of available skilled people to hire. We run a couple of companies here and have always struggled to find good quality employees. The working hours also differ from the UK. Normal opening times for shops and offices is 09:00 to 19:00, and some businesses close for lunch between 13:00 and 15:00.
Q: Did a relocation company help you with your move?
A: No, we came here on our own with very little knowledge of Portuguese, managed to buy a ruined house, rebuild it and start a couple of successful businesses. It was a steep learning curve, but we do like a challenge.
Family
Q: Did your spouse or partner have problems adjusting to their new home?
A: No, Nicky and I have always enjoyed travelling, and feel completely at home when away from the UK, even in some exotic locations. We just get on with it and try to fit right in with the locals.
Q: How would you rate the healthcare in Portugal?
A: The healthcare system here in Portugal is very good. There has been a lot of EU money spent over the years improving things like hospitals and clinics. Comparing the system here with the UK, I would say it's far better here, less waiting time to see a doctor and the doctors have more time to spend with their patients.
And finally…
Q: Is there any other advice you like to offer new expat arrivals to Portugal?
A: If you're thinking about relocating to Portugal, take your time, do plenty of research. The country offers a variety of different locations from beach resorts to remote mountain regions; the weather also changes quite dramatically, the farther north you go the colder it gets.
A good option is to rent a place for a few months before making any decisions about buying. That way, if you don't like the region, it's easy to move onto another until you find a location that you would like to settle in. If you would need to find work, think carefully about where you move to. Some country locations have very few employment opportunities.
If you're the type of person that likes to have plenty to do and to keep busy, then maybe a city or tourist location would be best, as some inland regions are isolated.
►Interviewed March 2011