Julie Fox is a British expat living in Portugal. Having previously lived in Tanzania and Venezuela, Julie is now settled in a tiny village in central Portugal, close to the city of Coimbra, where she works part-time as an English teacher.
Read more about Portugal in the Expat Arrivals Portugal country guide, or read more expat experiences in Portugal.
About Julie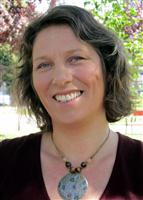 Q: Where are you originally from?
A: The UK
Q: Where are you living now?
A: In a tiny village in central Portugal. The closest city is Coimbra, which is where I work part-time as an English teacher when I'm not working from home as a freelance writer or blogging about living and travelling in Portugal.
Q: How long have you lived here?
A: Since September 2007.
Q: Did you move with a spouse/children?
A: No, I came alone but met and married my husband here.
Q: Why did you move to Portugal; what do you do?
A: I've been teaching English as a foreign language for over ten years, and before I came to Portugal, I'd spent two years living in Tanzania and one in Venezuela. At the time, I'd had enough of living so far away from my family and friends, so I looked for and found a teaching job in Europe.
About Portugal
Q: What do you enjoy most about Portugal, how's the quality of life?
A: I live in a tiny village, which has its pros and cons, like anywhere else. I'd say my social life has suffered from living so far away from nightlife, but living in the countryside makes up for this in other ways.
Q: Any negatives? What do you miss most about home?
A: I miss my family and friends from time to time. It would be great to be more involved in each other's lives, but it's comforting to know that they are there, and I make sure I visit them at least once a year.
Other than that, I'd say I miss the variety and availability of food in the UK. Portuguese food is rather limited, as is the selection in most supermarkets. I noticed this when I spent some time in the UK earlier this year.
Q: Is Portugal safe? Are there any areas expats should avoid?
A: Crime is on the increase, largely due to the economic situation, but Portugal is the safest country I've ever lived in. I've never felt threatened or intimidated in Coimbra, or anywhere else for that matter. The only place I've been told to stay well clear of is the social housing estate of Ingote; it's on the outskirts of the city, so there's no real danger of ending up there by mistake.
Q: How would you rate the public transport in Portugal? What are the different options? Do you need to own a car?
I live in the middle of nowhere, and there isn't any public transport to my village. We have to have two cars because my husband and I work different shifts and both need transport.
The long distance trains in Portugal are very good, but it's best to book tickets online because once the seats are sold out, you have to wait for the next train. There's also a fairly comprehensive coach system.
Local buses are fairly good between major towns, but services tend to be severely reduced at weekends and in the evening, so it's best to check this before making any decisions about where to live.
Public transport in the cities is usually reliable and cheap, with buses in most places and metro in Porto and Lisbon. Some cities still have electric trams.
Q: How would you rate the healthcare in Portugal?
A: The system is a bit confusing and complicated, but I've always received good treatment from medical staff, if not their receptionists! You have to pay for consultations, and will be sent off to clinics to get your own blood work and X-rays done, should they be deemed necessary by your family doctor, which is time-consuming and frustrating at times. I tried to bypass this by going to a private clinic for routine gynaecological exams but still got sent to other clinics for the tests, so I've decided to stick to the national health service in the future.
About living in Portugal
Q: Which are the best places/suburbs to live as an expat?
A: In Coimbra, I'd go for Solum, Baixa, São José, Vale das Flores, possibly Celas and St Antonio das Olivais. Whatever you do, don't go to Ingote.
Q: How do you rate the standard of housing in Portugal?
A: It depends on your budget, of course. A lot of rentals in Coimbra are geared towards the student market and are therefore unsuitable for expats. It is possible to find something decent, especially if you have a fairly generous budget, but allow plenty of time, and patience, for the search.
Q: What's the cost of living in Portugal compared to home? What is cheap or expensive in particular?
A: Prices have risen considerably since I moved here. Tax on most purchases runs at 23 percent, and food, petrol and utilities have all become much more expensive in recent years. Eating out is still relatively cheap, and overall, I think it's still cheaper to live in Portugal than the UK, but the gap is much smaller these days. Income tax is about to go through the roof and, like most of the population, I'm very worried about the impact it will have on our household budget.
Q: What are the locals like; do you mix mainly with other expats?
A: I'm afraid I'm guilty of mixing mainly with expats. I blame it on my job – the majority of the people I work with are British or South African, and it's just easier to socialise with colleagues than to go out and find Portuguese friends.
That's not to say it's not worth making the effort. On the contrary, friends of mine who live in a nearby village have made very good Portuguese friends. Portuguese people are generally friendly, and although it may take a while to establish a close friendship, it's possible and worth doing.
Q: Was it easy meeting people and making friends?
A: One of the best things about being an English teacher is that in most places you go to work, there are other teachers who are willing to socialise and give advice. It's a little harder in Europe because there are more long-term teachers who are settled, have their own lives and commitments and therefore aren't as interested in hanging out with newbies, but I've been lucky so far.
About working in Portugal
Q: Did you have a problem getting a work visa/permit for Portugal?
A: No, my company helped me with that.
Q: What's the economic climate like in Portugal, is there plenty of work?
A: Portugal is suffering extreme austerity measures, and the economic situation is pretty grim at the moment and likely to get worse before it gets better. There are still opportunities, but I wouldn't come here without a job/business lined up or enough money to live on without working.
Q: Did a relocation company help you with your move?
A: No. I had a very limited shipping allowance, so I ended up getting rid of a lot of stuff before I left Venezuela and DHLing the rest. It was so stressful I vowed never to move again, or if I do, I'll sell all my stuff beforehand!
And finally…
Q: Is there any other advice you would like to offer new expat arrivals?
A: Learn as much Portuguese as you can. It really will help you cope with settling in and dealing with the daily puzzles and situations you find yourself in. If you're struggling at the beginning, don't be afraid to reach out to a translator. There are people who will make phone calls on your behalf or help you understand forms and requirements for a small fee.
~Interviewed December 2012