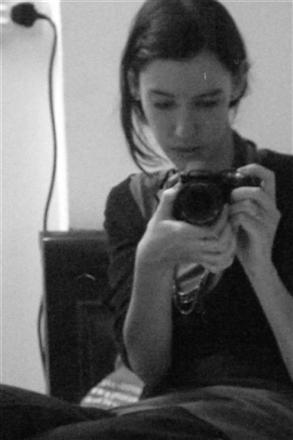 Lanette Pieterse decided at age 24 that it was time to travel and live outside of South Africa. "People often ask me why I chose Vietnam, I still don't have a profound answer for that ,other than it seemed like a good idea at the time, and allowed me to say things like 'Back in Nam'.  What made me go though was the fact that I was too scared not to go than I was to go, and I can safely say now that it was worth it."
Lanette taught English as a second language in Hanoi after completing her TEFL course in Ho Chi Minh City.  "At first teaching was just a tool to be able to travel but without warning I found myself in love with my job, teaching has been the most worthwhile thing I have ever done."
Read more about expat life in Vietnam in our Expat Arrivals country guide to Vietnam.
About Lanette
Q: Where are you originally from?
A: From Johannesburg
Q: Where are you living now?
A:  Now I have just moved back to Jo'burg, but I lived in Hanoi, Vietnam.
Q: How long you have you lived here?
A:  I lived in Vietnam from November 2009 to June 2011
Q: Why did you move; what do you do?
A: I have had a deep desire to work abroad since I was in high school, but every year some reason or another kept me from travelling. I love that I waited a few years after studying to go abroad otherwise I might have just travelled to London, worked in a bar and not much else. Teaching English in Vietnam seemed like a great idea at the time; I was losing my mind working an 8 to 5 job in the suburbs, and it was.
About Hanoi
Q: What do you enjoy most about Hanoi, how's the quality of life in Vietnam?
A:  I love that there is never a dull moment, as cliché as it sounds. Hanoians live their lives on the streets, even just walking down my alley would entertain me. It's busy and full of character everywhere you look. I never got tired of taking pictures of what seemed mundane to the locals but very amusing to me. I find Hanoi to have more scenic appeal than Saigon, more parks and trees and lakes and French architecture. Driving around West Lake was one of my favourite things to do.
The city is also safe (crime wise, not traffic wise) which was new for me, and something that added to the quality of life I had there.  It was not something that I was used to, and now is one of the things I miss most.
Q: Any negatives? What do you miss most about home?
A: The biggest negatives for me (and just about every other expat I knew) was the insane traffic. It's noisy and probably the most dangerous aspect about living in the city. Having said that I thought I would never be brave enough to get on a motorbike but I did and I loved it. I also never got into and accident which looking back now might as well be my greatest accomplishment, so it's possible to survive it.
The other negative for me was the extreme weather. Remember, I'm from Jo'burg, and we don't have much to brag about here, but we do have mighty fine weather. I have never been as cold or as hot as in Hanoi. So I missed being able to escape the cold like I could back home. The weather made me miss my car the most. Those early morning 30-min motorbike drives to work built some serious character.
Q: Describe an ideal way to spend a weekend in Hanoi?
A: I was surprised to find the impressive amount of good restaurants in Hanoi, especially, but not exclusively, in the West Lake area. So I'd recommend some fine dining over the weekends. I worked most weekends, so I didn't have the luxury of two days off but I would recommend getting out of the city to just go 'lose' yourself in the gorgeous countryside when possible. I only started doing this later on, which I regret.
This is by no means the only worthwhile activity to pursue with your time off. Hanoi is filled with museums, some more interesting than others, pagodas, lakes, and shopping streets. As I've mentioned, Hanoi is not a boring city, so finding a good spot to do some people watching won't disappoint.
About living in Vietnam
Q: Which are the best places/suburbs to live in Hanoi as an expat?
A: Most expats go for the West Lake (Tay Ho) area, it's close to western style shops and close to the lake. It's by no means a sellout, or a compound away from it all.  I loved living in this area.
I could also recommend the Dong Da or Ba Dinh District because it's close to just about everything you'd want.  I've also lived in Ba Dinh and loved being close to the botanical gardens, work, the old quarter and West Lake.
There is also a development further out called Ciputra which reminded me a lot of a place like Eagle Canyon here in Jo'burg.  Closed off security residential area with a lot of new houses, expats seemed to love living there too but I don't know much about it.
Q: How do you rate the standard of accommodation in Vietnam?
A: It really depends on what you're willing to spend. I shared a beautiful house with two other expats, I won't be able to afford to live in a house like this in Joburg anytime soon. The house was about five floors, furnished and close to Xuan Dieu (everything expats want on one street). I think it's definitely possible to find the standard that you want.
Q: What's the cost of living in Vietnam compared to home? What is cheap or expensive in particular?
A: For the most part it's definitely cheaper than back home. If you keep you're shopping local it's much cheaper than back home. If you require a few extra comforts from home (like I did every now and then) it starts getting more expensive. Cars are ridiculously expensive, but I would hate to drive a car in that traffic anyway. Adding to that taking taxis is also very cheap, so you'd hardly need a car. Overall the cost of living is one of the major draws to living in Hanoi, it is possible to save a lot or to live in comfort with a few extra treats that are hard to afford back home.
Q: What are the locals like; do you mix mainly with other expats?
A: Locals are mostly curious. I wouldn't outright say that Hanoians are as friendly as people in Saigon, but for the most part they are lovely. There is a definite language barrier, so it's hard to really get to know a lot of locals. I can't say that I ever felt unwelcome in Hanoi. Locals seem to enjoy observing what the Tays (Westerners) get up to as much as we Tays like observing them. You'll get used to being stared at, but this doesn't happen everywhere and not all the time.
Q: Was it easy meeting people and making friends in Vietnam?
A: I found it a little daunting at first because it seems like everybody else knew each other and knew what was going on. I had no idea what was going at first as is understandable. After a while I did find it easier to make friends because you realise that many people are there for the same reason you are, to travel and experience something out of the ordinary, so that's a good conversation starter.  
I also had the benefit of working with quite a few other expats already so I met most of my closer friends at work. It's also my observation that people who arrive at around the same time end up being closer friends, which is completely understandable because you can share experiencing the city together. It might seem like people that have been there longer seem a bit cliquey but I think they just don't want to have the same conversation about how amazing Pho is after two years of being there.  
Hanoi is not like Bangkok in the sense that there is a massive expat population so it's common that you'll start recognising people as you go out more.  
About working in Vietnam
Q: Did you have a problem getting a work visa/permit for Vietnam?
A: I never got a work permit because of few small things outstanding, this was rather annoying but I was still able to work on a business visa. Doing a visa run every three months allowed me to work.
The ideal situation is to have an employer that will deal with the work permit for you. I can't imagine that it will be possible to do it alone, simply because of all the hoops you'll need to jump through and the language barrier. Just make sure that you have all your documents ready before leaving home. To get a work permit to teach English you'll need your original degree, a health check (possible to do in Hanoi) and a police clearance not older that six months.
Q: What's the economic climate like in Hanoi, is there plenty of work?
A: When I left, it seemed there was still plenty of work in education; Vietnamese people are very motivated to learn English and have their children study English from a young age. I would recommend to look for work only once you arrive in Hanoi because there's a lot of options to chose from. I landed a job at a respected language centre within my first few days. I'm not sure about jobs in other fields, that seems a little harder to get into, most of my friends who weren't English teachers were volunteers or working for NGOs. I'm even less sure of how to get into major international companies.
Q: How does the work culture differ from home?
A: Well in a way dealing with an African mindset is not that different from an Asian mindset, so I was a little prepared. What I found difficult was the fact that it was hard to get a straight truthful answer if it was something negative. Vietnamese people generally seem to want to avoid conflict more so than Western people. Then there is also the issue of face-saving and face-losing which is a bit different to Western ways.
Q: Did a relocation company help you with your move?
A: No, I went over alone with a big suitcase and a Lonely Planet book and things turned out just fine.
Q: How would you rate the healthcare in Vietnam?
A: There is good private healthcare available in Hanoi, but for more serious problems you'd probably have to go to Bangkok.  
And finally…
Q: Is there any other advice you like to offer new expat arrivals?
A: The most useful tool is the New Hanoian – any question you can think about asking has most likely already been asked on this website. It's a one-stop shop, from jobs to accommodation to restaurants to good salsa places it's all here.  
For the ladies I'd recommend to stock up on underwear as I found this a bit of a challenge.
For everybody with medium and up size feet, stock up on some good pairs of shoes in advance. It's not impossible to find shoes that fit in Hanoi, it's just not as easy as popping down to the closest Woolworths.
Then lastly, go with an open mind, go prepared to try new things and meet people, local and expat, that you'd never otherwise be able to meet. The people I've met was my highlight. But mostly my advice would just be to GO!
► Interviewed August 2011