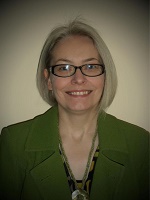 Lorraine King is a British expat who moved to a Bulgarian village with her husband a few years ago. They moved there to retire and Lorraine says the key to settling in well is to do your research before relocating.
About Lorraine
Q: Where are you originally from?
A: Devon, England.
Q: Where are you living now?
A: North West Bulgaria, in the village of Rogozen.
Q: When did you move here?
A: August 2013.
Q: Did you move here alone or with family?
A: I came here with my husband.
Q: Why did you move?
A: We are retired, and at the moment, I dabble with websites.
Living in Bulgaria
Q: What do you enjoy most about Bulgaria? How would you rate the quality of life compared to your home country?
A: The fantastic scenery, the marvellous air quality, the generosity and openness of the Bulgarians and a sense of challenge married to a spirit of adventure, giving birth to potential.
Q: What do you miss most about home?
A: I don't miss anything from home, and there are no real negatives beyond, perhaps, the fact that it is cheap to live out here but also very difficult to earn a living. It is important for individuals who want to relocate to Bulgaria and who still need to earn earn money to know and understand this. Arrive with sufficient funds.
Q: What are the biggest adjustments you had to make when settling into expat life in Bulgaria? Did you experience any particular elements of culture shock?
A: The language barrier and the need to be wary of people out to make a quick buck from new arrivals' ignorance of local prices and day rates for labour.
Q: What's the cost of living compared to home? What is cheap or expensive in particular?
A: At first glance (for those individuals arriving with an income from the UK) the cost of living is very favourable because of the strength of sterling. However, this can fluctuate and has been known to drop to nearly a like-for-like equivalent. While living costs are virtually half that of the equivalent in the UK, so is the average spending power, i.e. costs are low, but so are wages (figures courtesy of numbeo.com). So if you have to find work to support yourself in Bulgaria, you may find yourself in a similar situation financially to what you were in the UK. If, however, you have private income, such as a pension paid in sterling, then certainly at the moment you will find it is very cheap, comparably, to live comfortably in Bulgaria.
Q: How would you rate the public transport in Bulgaria?
A: Transport is cheap, but journeys take forever. My own observation would be that you need to own a car if you are in the villages. Be aware, however, that running a car will be one of your biggest expenses.
Q: How would you rate healthcare in Bulgaria?
A: Doctors in villages range from very competent to, ahem, idiosyncratic. It depends if they are a left over from the Communist times. In Vratsa, there is a choice of institutions. The Embassy very kindly publishes a list of medical centres with English speakers. Worldwide insurers Generali own a medical centre in Sofia, Zakrila, which is very good. Within Vratsa itself, specifically, there are 19 institutions, and 60% of the bed resource for the Vratsa district is allocated to Vratsa itself. Our nearest hospital is in Borovan, and anyone going into the hospital needs to be aware that you may have to provide your own meals. Expats should also look to get private medical insurance. I actually do have a list of local hospitals and facilities, should anyone need to find help in this area.
Q: What are the biggest safety issues facing expats living in Bulgaria? Are there any areas expats should avoid?
A:
1) Other people looking to make a buck.
2) Be aware that there are animal diseases out here that we are not used to or that are not as common in the UK – rabies, parvovirus, lungworm, heartworm, parasitic blood infections, tick-borne diseases, feline infectious anaemia (which humans can also catch, transmitted from mosquito bites).
3) Well water is probably best tested to make sure it's safe. There has been contamination in the water table from cesspits not being sunk deep enough and far enough in some parts of Bulgaria, so it's always worth being cautious.
Q: How do you rate the standard of housing in Bulgaria?
A: Housing is plentiful, but standards vary. It is still common to see sewage mains running into rivers and buildings aren't up to the standards we expect in the UK. Vratsa has a good mix of apartments and houses.
Q: Any areas/suburbs you'd recommend to expats?
A: Try and avoid any Gypsy quarters. It's sad but true that often these areas have huge problems. Other than that, it's pretty much about making decisions on what you personally want to have available to you in a location.
Meeting people and making friends
Q: How tolerant are the locals of foreigners?
A: My personal experience is that Bulgarians are incredibly tolerant and welcoming, but there is some racism directed at Turks, Gypsies and Muslims. As a woman, I keep hearing from other women that Bulgarian men are very sexist, but I have never, ever experienced this myself. Perhaps I just am insensitive and plough on regardless … the same as I did in the UK.
Q: Was it easy meeting people and making friends?
A: Yes, making friends is easy. As a newbie, you will attract every chancer in the area hoping to fleece people who've just landed before they wise up. The Bulgarians are very welcoming and very happy to help you find your way around. The older generation usually exhibits good manners, kindness and patience, although they can also be very nosy, bossy and blunt. It is just their way. Facebook is a good way to network and find your way around. I belong to a group called Friends of Vratsa which meets up more or less every month, and the information and contacts I have found there (both expats and Bulgarians) have been invaluable. I now run my own Facebook group and have great expat and Bulgarian contacts.
Q: Have you made friends with locals, or do you mix mainly with other expats? What advice would you give to new expats looking to make friends?
A: I guess I have already answered this question in the previous one. To reiterate, Facebook is a great way to cast your net further afield and make good contacts. Another good way to make friends locally is to simply sit in the local cafés, and you'll find that people will talk to you. Going to the local market is also another good way to make friends.
About working in Bulgaria
Q: Did you have a problem getting a visa or work permit?
A: No problems here, but then we did enlist the services of a local consultant, and frankly, that was worth every stotinka.
Q: What's the economic climate like in Bulgaria? Do you have any tips for expats looking to find a job in Bulgaria?
A: If you need to work over here, try and come already equipped with a skill – jobs for unskilled workers are far and few between, and there is a lot of competition for them. Quite honestly, I've been self-employed for nigh on twenty years and now I am retired so I have not really researched the job market in this area. Generally speaking, the northwest is the poorest area of Bulgaria, with something like an 80% unemployment rate in some of the villages. Most jobs are agricultural and low-paid, and the population greatly mourns the passing of Communism. The area nearer to Kozloduy (where the nuclear power station is) has the highest level of employment and the best labour rates. BUT all of the eggs are in one basket, and there is a surprising lack of opportunity even in Kozloduy beyond the power station. It really is a matter of being able to create your own employment. Lots of the young local folk head off to the coast in the summer months to earn money in the hotels and bars. It is common, also, for folk to head off to Germany to try and find work.
Q: How does the work culture differ from home?
A: Understand that everything takes an age and requires what feels like 1,000 forms to be rubber-stamped and checked by at least 10 people. Governmental websites are incredibly slow and often unhelpful. Nothing happens immediately in just about all of Bulgaria. Corruption and ineptitude go hand in hand, and there has been no real investment in the country's infrastructure for decades and this has a definite impact on many aspects of life here. On the plus side, it is up to you to grab the life you want with both hands.
Family and children
Q: Do you think there are any specific challenges for a trailing spouse?
A: If you are a woman following a man and you've been used to earning your own money, it can be hard to be in a position where you do not have as many options to do so in Bulgaria.
Q: Did your children settle in easily?
A: Sorry, I don't have children but I do know the Bulgarians adore them. There is a mix of schooling available from the state and privately.
Q: What are the schools like? Any particular suggestions?
A: In the villages, there are huge problems with the lack of numbers, and in this area children often have to travel to another town to attend school.
And finally…
Q: Is there any other advice you would like to offer new expat arrivals?
A: Keep your eyes peeled, and your ears pinned back but also know, understand and enjoy the fact that you have been lucky enough to arrive in paradise! Well done you!

► Interviewed in August 2015