Matt is a South African expat who moved to Singapore in May 2013. After putting up with London's dreary weather for six and a half years, he decided it was time for a change and packed his bags to start a new adventure in the Little Red Dot. Despite missing his family back home, Matt is enjoying the food, weather and excellent quality of life in Singapore, as well as the opportunities he's had to explore the Southeast Asian region.
Read more about Singapore in the Expat Arrivals Singapore Guide or more expat experiences in Singapore.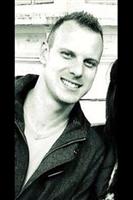 About Matt
Q: Where are you originally from? 
A: Cape Town, South Africa
Q: Where are you living now? 
A: Singapore
Q: When did you move to Singapore? 
A: May 2013
Q: Did you move alone or with a spouse/family? 
A: Alone
Q: Why did you move to Singapore; what do you do? 
A: I lived in London for around six and a half years – a long time to be putting up with England's dreary weather. A few things happened towards the end of my time there (work stress, a serious back injury and redundancy) which confirmed that perhaps my time in the UK had come to an end.
Singapore has a great work-life balance with excellent, affordable travel opportunities. I'd been here before and had friends who kept raving about it, so I packed my bags and took the plunge. When I arrived, I travelled around Southeast Asia for a bit before getting a job as an Account Director for a digital agency.
Living in Singapore
Q: What do you enjoy most about Singapore? How would you rate the quality of life compared to South Africa? 
A: The lifestyle, the food and the weather. Quality of life is extremely high. I would rate it higher than that of middle-class South Africa. It is possible to go on tropical island weekend breaks without breaking the bank. In South Africa, I'm not sure your median salary is able to regularly support such a lifestyle.
Q: Any negatives? What do you miss most about home? 
A: Turkey bacon is the pits in Singapore. Most of the fast food outlets in Singapore are Halal, despite the city-state being built on Christian ideals. What I miss the most about South Africa – samosas, koeksisters, Table Mountain, and of course, my family.
Q: What are the biggest adjustments you had to make when settling into expat life in Singapore? Did you experience any particular elements of culture shock?
A: Not much adjustment. Culture-wise, it was quite a shock. The locals are not very expressive or as dynamic as South Africans. Singaporeans are known to be quite reserved. Fortunately, there is a huge expat community in Singapore, so that does dilute the 'settling in' element to quite a large extent.
Q: What's the cost of living compared to home? What is cheap or expensive in particular? 
A: Food is not cheap! It costs more to cook than to eat out. The upside is, it is surprisingly easy to eat healthily in Singapore. Rent is expensive but when compared to London, it is about the same, yet you get so much more for your money in Singapore – a modern condo with a view, a pool and a gym.
Q: How would you rate the public transport in Singapore? What are the different options? Do you need to own a car?
A: Trains and taxis are excellent and dirt cheap – even by South African standards. Buses are good too, but some services are not as frequent as one would like. No need to own a car. In fact, it is too expensive to own a car and the red tape is extensive if you plan to own one.
Q: How would you rate the healthcare in Singapore? Have you had any particularly good/bad experiences with regard to doctors and hospitals? Are there any hospitals you would recommend? 
A: Excellent but incredibly expensive. All hospitals, whether private or state, are fantastic. Singapore has one of the best healthcare systems in the world. Make sure if you work here that your employer offers comprehensive health insurance!
Q: What are the biggest safety issues facing expats living in Singapore? Are there any areas expats should avoid?
A: Singapore is extremely safe.
Q: How do you rate the standard of housing in Singapore? What different options are available for expats?
A: Excellent. Expats have the option of living in HDB (state-subsidised housing), houses or private condos, which obviously offer a higher standard of living.
Q: Any areas/suburbs in Singapore you'd recommend for expats to live in?
A: River Valley, Orchard, Tanglin, Holland, Newton, Novena, Tiong Bahru, East Coast Park – most areas in Singapore are beautiful.
Q: What are the schools like, any particular suggestions? 
A: The schools are all good. Singapore invests a lot in education. There's a huge selection of state and international schools. Most schools I believe teach English.
Meeting people and making friends in Singapore
Q: How tolerant are the locals of foreigners? Is there any obvious discrimination against particular religions or women, etc.?
A: The locals are generally quite friendly towards expats. Although you do find the less educated can be a bit prejudiced towards expats. Singapore is honestly one of the most tolerant places I've lived in when it comes to religion. I don't know much about women's rights, so cannot comment on that.
Q: Was it easy meeting people and making friends? How did you go about meeting new people? 
A: Extremely. I went out for dinners, networking events, expat hangouts and sightseeing.
Q: Have you made friends with locals, or do you mix mainly with other expats? What advice would you give to new expats looking to make friends? Any social/expat groups you can recommend?
A: Most of my friends are expats, but I have a good base of local friends. Advice – be happy and socialise. Make an effort. Get out of your comfort zone and take a genuine interest in integrating. The more you network, the more you will discover life in Singapore.
Working in Singapore
Q: Did you have a problem getting a visa or work permit for Singapore? Did you tackle the visa process yourself, or did you enlist the services of an immigration consultant?
A: Not a problem at all, but it does vary on a case-by-case basis. The visa process cannot be tackled yourself in Singapore. As an expat, you need to accept a job offer before applying for a work permit – something your employer has to process on your behalf. There are minimum salary requirements for expats too.
Q: What's the economic climate like in Singapore? Do you have any tips for expats looking to find a job there? Which resources did you find most useful?
A: The economy is very stable. Singapore is a rich, manicured city-state. If you intend to find a job here, you should ideally apply from your home country. And remember, it takes a lot of time and patience. All the major job boards and recruiters exist, so that's a help too.
Q: How does the work culture differ from home? Do you have any tips for expats doing business in Singapore?
A: Generally the locals don't bat an eyelid when working extortionate hours. I do, so I generally don't work much more than the hours I am contracted to do. Of course, there are days when you just have to work late, but it's important to be disciplined and live your life outside the office. Lunch breaks are fun – everybody usually congregates at Singapore's many food centres, which offer all the local delicious cuisine.
And finally…
Q: Is there any other advice you would like to offer new expat arrivals?
A: Do your research before deciding to move to any country. Research the cost of living, crime, logistics of moving, budgets etc. Talk to people. Educate yourself. It's all about planning, planning and more planning. 

~ Interviewed November 2013