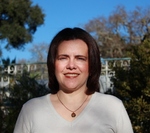 Wendy, a British expat living in Portugal, was heavy with the hardship of life in the UK. Rather than continue on, weighed down and wary of what was to come, she moved with her husband and her two boys to Central Portugal. Since, she's become her own boss and is enjoying life on the idyllic Iberian Peninsula.

Read more about Portugal in the Expat Arrivals Portugal country guide, or read more expat experiences in Portugal.
About Wendy
Q: Where are you originally from?
A: UK
Q: Where are you living now?
A: I now live in a small village in a rural town called Alvaiázere, in central Portugal.
Q: How long you have you lived here?
A: I've lived here since September 2007.
Q: Did you move with a spouse/ children?
A: Yes, with my husband and my two boys (4 and 6 years old when we moved).
Q: Why did you move; what do you do?
A: We wanted to get away from the constant bad news in the UK. We had a big house there which we sold and bought a house in Portugal with money to spare. When we arrived, we decided to set up a rental accommodation to get an income, and then also decided to buy a ruin to renovate and sell. Unfortunately, the housing market in Portugal fell, and we did not sell the ruin again. Also, the rental was doing well, but we had too much spare time, so we were looking for something else to do.
We fell on the idea of an English language magazine for central Portugal, backed up with a website. We got the idea in January 2010, launched the website www.hello-portugal.com in March, then re-launched as www.heyportugal.com in May after a Trademark issue with "Ola Magazine, Spain".
Our first magazine was published in July, and we are about to issue No. 4 in April 2011. The website has taken off better that we ever imagined, especially in such a short time, not even 12 months yet.
About Portugal
Q: What do you enjoy most about Portugal, how's the quality of life?
A: It is very quiet where we are, a bit too quiet we have found. So we are currently trying to sell our main house to move.
Q: Any negatives? What do you miss most about home?
A: The only thing we miss from the UK are some of the foods. Oh, and the child benefit. We don't have that in Portugal.
Q: Is Portugal safe?
A: It is very safe where we live. Some people even still leave their doors open and don't lock their cars. This would never have happened in the UK. Even though we came from a rural area, we did not feel safe. The crime rate is much lower than other European countries.
About living in Portugal
Q: How do you rate the standard of accommodation in Portugal?
A: It varies from a complete ruin to luxury villas… Whatever your budget, you will find something here in Portugal.
Q: What's the cost of living in Portugal compared to the UK? What is cheap or expensive in particular?
A: Generally much cheaper than the UK, although some bizarre things are expensive. Make-up and toiletries are expensive, as well as cars and tools, but food and wine are very cheap.
Q: What are the locals like; do you mix mainly with other expats?
A: The locals are very friendly, but we socialise more with expats, as most of our neighbours are much older than us; when we move, we hope to meet many more Portuguese around our age.
Q: Was it easy meeting people and making friends?
A: Yes, we've met plenty of both expats and Portuguese.
About working in Portugal
Q: What's the economic climate like in Portugal, is there plenty of work?
A: No, there isn't. We set up our own business, magazine and website – Hey Portugal.
Q: How does the work culture differ from home?
A: The Portuguese work much harder and longer than the UK, but have longer lunch breaks.
Family and children
Q: Did your spouse or partner have problems adjusting to their new home?
A: No, we all settled in very quickly. It's so nice to be able to sit outside and have breakfast in the sun, or to pick an orange from a tree to eat as you walk around the garden.
Q: Did your children settle in easily?
A: The youngest (4 when we moved) had no problem, the older one (6 when we moved) did miss his friends in the UK for the first two years, but has now settled well into the life here. They both like it better than the UK now.
Q: What are the schools like, any particular suggestions?
A: Schools are okay. New building programmes going on at the moment, so many towns have new schools. If you plan to stay in any country that does not speak your language, then make sure the children go to a local school. They learn the language very fast. If you send them to an international school, despite what their prospectus might say, your children will not learn the language much as they will use English more.
Q: How would you rate the healthcare in Portugal?
A: It takes a long time to get a doctor's appointment, and then even when you arrive at the appointment there can be a long wait on the day (this depends on where you are in Portugal); but otherwise, the healthcare is fantastic. There is much more emphasis placed on prevention rather than cure, like the UK. The waiting lists are much shorter. There are many private clinics, doctors and hospitals if you don't want to wait for your appointments.
And finally…
Q: Is there any other advice you like to offer new expat arrivals?
A: Join in with the local activities and culture as much as possible, have a go at the language as the Portuguese will love it and help you. But remember that you are in their country. Don't expect everything translated into English (as they do in the UK). If you want to live in another country, then have the decency to learn some of their languages.
A lot of the language issues I have mentioned do not really apply to the Algarve, where there are more expats than anywhere else in Portugal and almost everyone speaks English. We visit the Algarve, but we love central Portugal, which is why we chose to live here.

~Interviewed March 2011