Amanda Wood is a Canadian expat living in Sweden. She moved from Vancouver to Stockholm in 2009 after meeting and falling in love with a Swede. Although the initial adjustment to life in Sweden was difficult, Amanda found Stockholm and Vancouver to be quite similar, and three years down the line, she is still living and loving in Stockholm.
Read more about Sweden in our Expat Arrivals Sweden guide or more expat experiences in Sweden.
About Amanda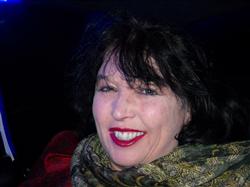 Q: Where are you originally from? 
A: I was born in England and moved to Canada when I was one. I grew up in Nova Scotia (the east coast) then moved back to England when I was 18. After five years in England, I moved to Vancouver (the west coast), where I lived until 2009.
Q: Where are you living now?
A:  I live in Ekerö, a suburb about 30km outside of Stockholm.
Q: How long have you lived in Sweden? 
A:  I moved to Sweden in September 2009…so almost three years!
Q: Did you move with a spouse/children? 
A:  No, I moved with my two fur babies... That is, cats. 
Q: Why did you move; what do you do? 
A:  My older brother and his wife were living in Sweden so I came to visit them before they returned to England. During the visit I met and fell in love with a Swede. Because I have dual nationality, I decided to move to Sweden to see if we would work out. And we did. I found a job quite soon after arriving and I work now as a technical writer for a software company in Stockholm.
About Stockholm
Q: What do you enjoy most about Stockholm, how's the quality of life? 
A: I have only lived in expensive cities during my adult years, so it was not a great shock to move to Stockholm from Vancouver, and the quality of life is about the same for me. It has taken me some time to adjust to Sweden, and part of my outreach is to share my experiences and create new ones so that I can answer this question.
Q: Any negatives? What do you miss most about home? 
A:  Sweden and Canada are very similar in so many ways, but Vancouver is very different than the rest of Canada. I miss the mountains and the milder, temperate climate of Vancouver, and of course I miss the many friends I left behind. Oh, and the food. The food choices are amazing in Vancouver, and Stockholm is not as advanced and costs much more.
Q: Is Stockholm safe? Are there any areas expats should avoid?
A: Stockholm is extremely safe. Sweden is extremely safe. But as always, you should be aware of your surroundings and use common sense. 
Q: How would you rate the public transport? What are the different options? Do you need to own a car in Stockholm? 
A: In general, the public transport in Stockholm is very good. The trains and buses in Stockholm, including the main hub locations (that is, T-bana or train stations) are very convenient and quite frequent unless you live in outlying areas. The further out you live, the less frequent the bus services. For me, living on Ekerö, the problem is not public transit, it is the lack of a bus lane going home, which creates traffic jams at night. And there is only a bus service to Ekerö. It does depend on where you live. I wanted to survive without a car, but it is not really possible if you live in some places. 
Q: How would you rate the healthcare in Sweden?
A:  So far it is okay. Not much to say about this yet. Again, Canada and Sweden are about the same, but for some other expats the healthcare availability is probably an amazing concept.
About living in Stockholm
Q: Which are the best places/suburbs to live in Stockholm as an expat?
A:  I can't really answer this. I only moved to Ekerö because my partner lives and works there. It is very beautiful, but as I mentioned, the commute is not very favourable. It is better/easier to find accommodation the further out you go, but Ekerö has high taxes. I believe the highest of all the Stockholm municipalities. Something to consider also is that if you are taking classes at SFI (Svenskundervisning för invandrare or Swedish for Immigrants) there are some programmes/grants that are only available for some municipalities, and Ekerö is not one of them.
Q: How do you rate the standard of housing in Stockholm?
A:  I cannot comment on purchasing property as I only rent. I do know is it is very hard for people to find rental accommodation. I was fortunate because my partner was able to take care of that for me. What I did when I got here was register with Stockholms Stads Bostadsförmedling. It costs a yearly fee, and can take years to move up the list to get a really great apartment in Stockholm, but in general, I think it is worth registering, even if you already rent a place. 
Q: What are the locals like; do you mix mainly with other expats?
A:  I have been lucky to meet many Swedes as well as a few expats. I have started just recently to seek out other expats. For the first two and a half years I didn't make any specific efforts to hang out with others from my country or background. I have found, though, that I am really needing this now. 
Q: Was it easy meeting people and making friends in Stockholm?
A:  That is a difficult question to answer. I am from Nova Scotia, which means we talk to anyone and everyone. I am generally a friendly and non-scary person. The Swedes are not very open to this kind of thing, but you can get away with it because they realise you are a foreigner. So I have made lots of people uncomfortable at first, and then I think they warmed to me. Generally, it has been much harder than I expected.
About working in Stockholm
Q: What's the economic climate like in Stockholm, is there plenty of work?
A: Sweden seems to be doing okay and there seems to be a lot of work available. It is definitely more difficult for expats though, especially if you don't speak Swedish.
Q: How does the work culture in Sweden differ from home?
A:  It can be misleading because, on the surface, everything (not just work) seems similar to home. But the key thing I can say is that the work environment seems to be a flat, non-hierarchical environment, which is very hard to adjust to. I have no clue who works for who, or even what people do half the time because there is no organisational chart. I have only worked for one company, but my partner's company, a Swedish retail business, also seems to run this way. There is not too much socialising outside of work, that is, it is very unlikely your boss or colleague would even think about inviting you, a new person in a new city, over to their house for dinner and to help you meet others. I have met some very non-traditional Swedes, who don't follow these rules, but for the most part, you have to take the initiative as no one wants to "intrude" and I guess they are very private people.
Family and children
Q: Did your children settle in easily?
A:  My cats did! They are very happy.
And finally…
Q: Is there any other advice you would like to offer new expat arrivals?
A:  I am in the process of providing more information, so stay tuned to this site!
– Interviewed August 2012