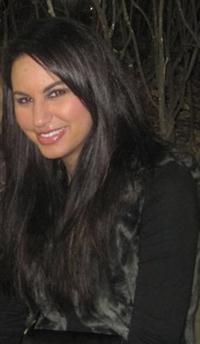 Amanda's love of travel began with a trip abroad when she was just 12, blossomed into full-blown wanderlust when she worked as an au pair in Rome, and after a brief and ill-advised stint at a 9-5 job back home, has been satisfied most recently by a trip to South Korea to teach English. Read about her opinions on the best areas to live in Seoul, the work culture in South Korea and on learning Korean.
Read more about South Korea in the Expat Arrivals Seoul city guide and South Korea country guide or read more expat experiences of South Korea.
About Amanda
Q: Where are you originally from?
A: I'm from a suburb outside Detroit, Michigan.
Q: Where are you living now?
A: I currently live and work in Seoul, South Korea.
Q: How long have you lived here?
A: I have lived in Seoul for a year and a half.
Q: Did you move with a spouse/children?
A: No.
Q: Why did you move; what do you do?
A: After quitting my job in telesales, I knew I wanted to live abroad again (I had previously been an au pair in Rome). One of my friends had recently moved to Seoul to teach English, and after doing some research, I found that the job market here for English teachers was incredibly lucrative and quickly found a job.
About Seoul
Q: What do you enjoy most about your host city, how's the quality of life?
A: The best thing about Seoul, in my opinion, is that there is always something new to see or do. Seoul is an incredibly large city and you can always find a festival to attend, a museum to check out, a must-try restaurant, or a new neighbourhood to explore. It's an exciting place to live as an expat.  
Q: Any negatives? What do you miss most about home?
A: Though there are a lot of Western food options, variety in culinary options and ingredients is something I crave. Western food in restaurants in Seoul has often been "Koreanized" to make it more familiar to the local palate, which often leaves dishes tasting far from familiar to me. When grocery shopping you can often find Western ingredients and products, but they are usually more expensive or you have to travel a long distance to get them at a speciality shop.
Q: Is Seoul safe? Are there any areas expats should avoid?
A: From my personal experience, Seoul is incredibly safe. I've never felt uncomfortable walking around alone at night. There are occasional reports of crimes, varying in degree of seriousness, but overall I would consider Seoul to be much safer than any large city in the United States.
Q: How would you rate the public transport in Seoul? What are the different options? Do you need to own a car?
A: Public transport in Korea is wonderful! The subways in Seoul are inexpensive, easy to use (all signs are in English), and clean. Also, there are many options for travelling around the peninsula. Buses are cheap and direct, while the KTX bullet train can get you from Seoul to South Korea's southernmost point in about three hours. I would see no use for a car here.
Q: How would you rate the healthcare in Seoul?
A: The healthcare system in South Korea is very different from the United States, but efficient and inexpensive. Many doctors speak English, and most of the larger hospitals have English translation services or clinics. My employer provides me with health insurance.
About living in Seoul
Q: Which are the best places/suburbs to live in Seoul as an expat?
A: The neighbourhoods of Itaewon, Noksapyeong and Haebangchon are popular with foreigners because of their proximity to the US Army Base, and therefore to Western restaurants and English-speaking services. Bundang, a suburb close to Seoul, is also a good place to live. There's a large expat community that's more tight-knit than the one in Seoul, a decent selection of restaurants and bars, and two subway lines that lead to Seoul.
Q: How do you rate the standard of housing in Seoul?
A: It varies greatly. I've lived in two apartments, both provided and paid for by my school, in different neighbourhoods. One-room studio-type apartments are the norm for English teachers.
Q: What's the cost of living in Seoul compared to home? What is cheap or expensive in particular?
A: It depends. Things like transportation and eating at neighbourhood Korean restaurants are fairly inexpensive. Drinking alcohol can easily make your cost of living skyrocket, as does buying anything foreign, including food products, clothes, or meals at a restaurant.
Q: What are the locals like; do you mix mainly with other expats?
A: Koreans are generally helpful and polite. Seoulites, like residents of most big cities, are known as being a little "colder" than people around the country. I generally hang around with other expats because my original social circle was mainly people I met at work.
Q: Was it easy meeting people and making friends?
A: To an extent, yes. I was lucky in that there were a lot of other expat teachers working at my first school who became my friends. Because it is so large, the expat community in Seoul isn't as close as it is in other, smaller cities. But, there are many groups online that organise meet-ups and activities for expats.
About working in Seoul
Q: Did you have a problem getting a work visa/permit for South Korea?
A: There is quite a bit of paperwork involved, but getting a work visa to teach English in South Korea is actually quite simple. Once you've acquired the necessary documents (including but not limited to a federal background check, a copy of your degree with an apostille, transcript copies, and a signed contract), the employer takes care of all the back-end work.
Q: What's the economic climate like in Seoul, is there plenty of work?
A: As far as teaching English goes, if you come from an English-speaking country and have a four-year degree, you will have no problem finding a job. Between public school and private language academies, the demand for native English teachers is high.
Q: How does the work culture in South Korea differ from home?
A: South Koreans are known for working some of the longest hours in the world. In Confucian tradition, emphasis is placed on rank in the company and those in higher positions are greatly respected. Generally, employees question their boss less and just do what they are told.
Q: Did a relocation company help you with your move to South Korea?
A: No, but my school sorted out my housing and paid for my flight which made the move incredibly easy.
And finally…
Q: Is there any other advice you like to offer new expat arrivals?
A: Have an open mind! Korea is unlike any place in the world and a lot of things, from food to the way you hand over a credit card, will be different. I find that the people who have the most trouble adjusting are the ones who think that different means wrong. With some patience and an understanding that there will be a learning curve, you can adapt quite easily. Also, learn to read the Korean alphabet. It's extremely easy (really, it is) and it will make your life here a lot easier.
~ Interviewed in September 2012