Anne-Marie, an Australian expat, moved to New Jersey in 2010 with her husband and two kids. Having previously worked in the pharmaceutical industry, Anne-Marie is now turning her hand to writing about her expat adventure in the USA. You can read more about her expat experience on her blog, Expat Aussie in NJ.
Read more about moving to the USA in the Expat Arrivals USA Country Guide.
About Anne-Marie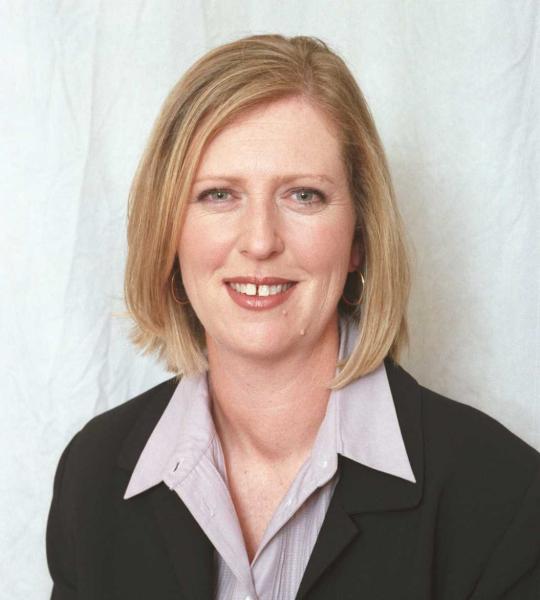 Q: Where are you originally from?
A: I spent most of my life living in the southern suburbs of Sydney, Australia. Prior to relocating, we moved to Sydney's inner city area for an improved lifestyle and better schools.
Q: Where are you living now?
A:  I live in Montclair, a mid-sized township in northern New Jersey.
Q: How long have you lived in New Jersey?
A:  We have been living in New Jersey since 2010.
Q: Did you move to New Jersey with a spouse/children?
A: Yes, I moved with my husband and two children who were aged 11 and 6 years old at the time.
Q: Why did you move; what do you do?
A:  We moved because my husband was relocated for his work, to the US corporate office in New Jersey. I worked for myself in Sydney, as a marketing contractor in the Australian Pharmaceutical industry. We figured that coming here would be a great move for us both, since there is a large, established pharmaceutical industry in New Jersey.
Unfortunately, getting employment here has been much harder than we realized due to the economy and my unfamiliarity with the US market (from an employer's viewpoint). I am now establishing a new career as a blogger/writer with my own blog on Expat Life in New Jersey, and writing for travel websites.
About New Jersey
Q: What do you enjoy most about  New Jersey, how's the quality of life in Montclair?
A: Montclair is a truly beautiful town. We love it because it has excellent schools, good proximity to New York; it's very multi-cultural and has a colourful, vibrant feel. It is one of the most popular towns for New Yorkers to move to for the great quality of life offered for families.
There is an active arts and music community, with the Wellmont Theatre featuring some great bands and musicians, an indie movie theatre and it even has its own Art Museum. Sitting in Essex County, we have access to a whole host of different venues; where you can enjoy skiing in the winter, visit the beach in the summer, and go for hikes in the fall or spring seasons.
Like many parts of New Jersey, Montclair has a lot of greenery, and although you will always be raking up leaves in fall (that was certainly an apt name for this season), living here allows you to enjoy the gorgeous tree foliage colours that change from September to November.
Q: Any negatives? What do you miss most about home?
A: Of course we miss our family and friends back home. Both my parents were starting to battle the effects of aging when we left and consequently my father passed away last year. It is hard for most expats to be in a distant place, and have aging parents.
We also miss the bigger circle of friends we had back in Australia but we remain in contact with both our children's friends and our own friends regularly. There are some Australian foods like chocolate, bread and pizza which we long for sometimes.
Q: Is New Jersey safe? Are there any areas expats should avoid?
A: Montclair is a relatively safe town. There are places locally where you wouldn't go at night but these aren't places we would want to go anyway. Compared to where we lived in Sydney, we feel about the same comfort level but the use of guns here is still a worrying factor. It is just part of life here and you deal with it the best you can.

Q: How would you rate the public transport in New Jersey? What are the different options? Do you need to own a car in New Jersey
A: Public transport for commuters to New York is fairly good as long as you live near one of the major rail networks, which cater mostly to northern New Jersey. Fortunately, there is a train line that passes through Montclair that goes into New York (via the major train hub at Secaucus). You can also catch buses easily to the city or to a number of other locations around New Jersey.
Public transport is not quite as good in Central or Southern Jersey. A car is almost essential for anyone not living on a main transport route. The road system here is excellent although there are a lot of traffic jams, particularly driving into NYC. Wherever possible, it is preferable to commute into New York by train.
Q: How would you rate the healthcare in the USA?
A: That's a great question! You need to have decent health insurance here unless you want to take the risk of covering hefty medical bills (and I do mean hefty). Most people can only afford health insurance if offered as part of an employment package Losing your job here can have more downsides than it would in many other Western countries, as almost no-one can afford healthcare without insurance.
Fortunately, we have expat health insurance that covers almost everything. Without this I might be paying up to $1000 for an ambulance ride to the local hospital, or much more for specialized medication or procedures.
My experience however, at the local hospital has been stellar, and superior to what I'd imagined. The approach to treatment here in the USA seems to be very thorough, almost to the point of over-treatment. There are a few hospitals in New Jersey to choose from and fortunately for us, one of them nearby also offers specialized paediatrics care is reassuring when you have children.
I must admit, it is still a strange feeling going into the local physician's office and sitting up on their examination table. In Australia, we tend to sit with our doctor first and discuss the problem and treatment before having to jump up for an examination. This is just one of those funny cultural difference things though.
About living in New Jersey
Q: Which are the best places/suburbs of New Jersey to live in as an expat?
A: In New Jersey, there are some small cities such as Newark, Jersey City and Gloucester. These can offer lower pricing for property rentals but many expats with families opt for township living. There are many wonderful towns to choose from in New Jersey, and some of the most popular with expats include Chatham, Short Hills, Millburn, Tenafly, Westwood, Ridgewood as well as Montclair.
These all have nice downtown areas and an interesting range of retail shops and restaurants. Most have schools that are highly ranked in the public school system as well as good private schools nearby that are easily accessible by car. Private schools here can have a long waiting list but this has eased somewhat with the economic downturn.
Q: How do you rate the standard of housing in New Jersey?
A: Housing varies locally with the socio-economic range so there are mansions on huge grounds in parts of Upper Montclair, through to small apartments and multi-family rental properties in other areas. One of Montclair's downsides is the high level of property taxes that the town sets which has driven an increased number of people to sell because of the economic downturn of the last few years.
Many of the houses are original late nineteenth century and early twentieth-century properties with beautiful verandas and other period features. The lower priced end of the market usually means considerable renovation to return these to former glory. Housing in Montclair is considered expensive. However, this applies to much of New Jersey, as one of the richest states in the US. We were surprised how expensive housing here was compared to Sydney, which is now famous as one of the most expensive cities in the world.
Q: What's the cost of living compared to home? What is cheap or expensive in particular?
A: Cost of living is lower in many areas such as groceries, petrol, utilities, technology, and white goods. Clothing and shoes are wonderfully cheap here, even with big fashion brands. Healthcare, car insurance and housing are the most expensive items to cover. Eating out is relatively cheaper than in Sydney, even considering state tax of seven percent and the 15 percent tip usually left by customers. Overall, there is definitely a lower cost-of-living versus Sydney.
Q: What are the locals like in New Jersey; do you mix mainly with other expats?
A: Most Americans are very friendly but are hard to know well. The adults are very courteous when you meet them although they do not always understand our sense of humour initially. We found it best to get a bond established between people before communicating too much using our Australian irony. Americans do love an Australian accent though, which is definitely a plus! 
We have a few close friends who we see the most. These people are a mix of expats and locals. It is good to have a mix for many reasons. By mixing with locals, you find out more about how Americans think and other useful information. Expats though, can be helpful in empathizing about the things you are not so keen about in the USA.
Q: Was it easy meeting people and making friends in New Jersey?
A: As a parent, it has been easier to meet new people in a local town through our children's schools than if we were childless. Work has provided my husband a good opportunity to meet locals and get to know people. Volunteering to help at school and in local charities are both good ways to meet and mix with locals here.
We didn't join any expat groups but there is a New Jersey InterNations expat group that is active here and there are others in New York.
About working in the USA
Q: Did you have a problem getting a work visa/permit for the USA?
A:  No, I was very lucky that under my L2 visa, I am entitled to work. With the help of our appointed immigration lawyers, it was merely a matter of submitting the right paperwork. I have even had my work permit renewed and this was a very straightforward process.

Q: What's the economic climate like in New Jersey: is there plenty of work?
A: New Jersey was hit fairly hard by the global economic crisis, and as a result there has been a downturn in businesses, both big and small. The larger-than-normal number of houses for sale in the wealthier parts of Montclair is indicative that layoffs have hurt the wealthy as well as socially disadvantaged groups.
Employment statistics show little overall gain over the last few years and housing pricing is still relatively flat. Some experts warn it could be up to five years before housing prices show any movement, so renting is probably the best option unless you are buying for the long term.
Q: How does the work culture differ in New Jersey from home?
A:  Yes, the work culture in New Jersey does differ quite a bit from that in Australia. My husband has had to restrict his normally humorous comments considerably, to ensure there are no misunderstandings, as people are a lot more conservative here versus in Australia. Most other things are the same; it's just communication that takes a bit more care.
Q: Did a relocation company help you with your move?
A:  Yes, we were given my husband's employer's relocation company to work with. They were supposed to handle almost all aspects of the move to the US. This included everything from organizing the packing and moving goods, through to finding accommodation and getting established. Unfortunately, this particular company did a very poor job in many instances. Normally though, it is very helpful to have a specialist relocation company, helping with the move as it is a very big job otherwise.
Family and children in New Jersey
Q: Did your spouse or partner have problems adjusting to their new home in the USA?
A:  Yes, my husband hated living in the first temporary accommodation, as it was a closed apartment with no balcony, right on the top floor of the building. As we have lived in much bigger abodes with spacious grounds in Australia, this was a bit of an adjustment.
Q: Did your children settle in easily?
A:  Not at first but this was largely due to the initial school choice being unsuitable for them. Once we moved them to better suited schools and they got over the culture shock, they adjusted very well.
Q: What are the schools like, any particular suggestions?
A: Our local public schools are excellent. The care and professionalism shown by the school staff has been one of the highlights that we've experienced coming here. The Montclair school system is a little unusual, as it is a magnet system. This means children can attend any school in the town borders, regardless of their address within Montclair.
And finally…
Q: Is there any other advice you would like to offer new expat arrivals moving to New Jersey?
A:  Before you decide to go overseas, let alone move, read as much as possible via expat websites, blogs and hubs. I didn't do this, much to my regret, as there is a huge amount to learn. It's best to try and do it beforehand to avoid some of the common issues people face.
It is also probably a good idea to check your assumptions before deciding to move. If you assume it will be easy to get a job, then make sure you research this thoroughly beforehand.
Lastly, give yourselves time when you relocate. It is not unusual for things to be bumpy and for a lot of adjustment to be required. If it takes a while for you to find yourself, that's OK. Many others have had the same experience.
– Interviewed in 2013