Bex is a British expat who moved to Greece to learn a different culture. She has travelled to and lived and taught in various places around the globe, including Sri Lanka and Cambodia, and now finds herself living in Athens. Increasingly frustrated with the incorrect reportage of this beautiful country, Bex shares her experiences of living in Greece on her blog, Life Beyond Borders, where she aims to give a truer representation of the goings-on in Greece and Athens.
To learn more about moving to Greece, have a look at our Greece guide.
About Bex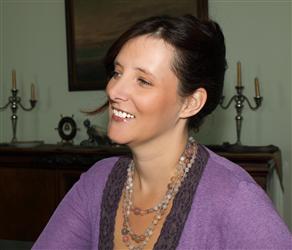 Q: Where are you originally from?
A: The UK
Q: Where are you living now?
A: Athens, Greece
Q: How long have you lived in Greece?
A: Since 2009
Q: Did you move with a spouse/children?
A: No – I'm not married-with-kids.
Q: Why did you move; what do you do?
A: In order to learn about a different culture, to LIVE life, not just exist. And for better weather.
About Athens
Q: What do you enjoy most about Athens; how's the quality of life?
A: The spontaneity of Greeks, the fact I can spend three hours over a coffee and not have to book to see my friends a week in advance.
Sipping coffee under the Acropolis is one of my favourite pastimes.
How passionate the Greeks are about life, despite (or even because of?) Greece's current woes.
How Athens is a 24-hour city.
Even with the low salary I receive as a part-time teacher, my quality of life is still higher than it was in the UK. People stick together more here – they are kinder and help each other out. It is impossible for me to visit a Greek friend and not leave without their mother or yiya (grandmother) having given me a freshly baked cheese or spinach pie to take home, for example.
Q: Any negatives? What do you miss most about home?
A: Yes! The bureaucracy in place here! And how corruption seems to pervade every aspect of society. But the positive still outweighs the negative. I sometimes wonder if it is the corruption that forms a cohesive society here.
What do I miss about the UK? Not the weather! But I do miss that they have a functioning system in place: the police are polite in the UK, and you don't feel afraid of them.
You don't feel you have to pay the doctor extra money in the UK to 'look after' you, either!
Q: Is Athens safe? Are there any areas expats should avoid?
A: In general, yes, I feel safer in Athens than I do in the small provincial town where my dad lives. This is because Greece does not have a 'drink to get drunk' culture, and young people respect the elderly. Of course, as in any city, there are areas to avoid at night such as Omonia Square in Athens where there are a fair few drug addicts (like King's Cross in London). But there aren't the young people being sick on too much alcohol to contend with. This makes for a much safer and more enjoyable environment to live in.
Q: How would you rate the public transport in Athens? What are the different options? Do you need to own a car?
A: Many people own a car in Athens, but that's because the city is sprawled out so much. I use public transport all the time: Metro, trolley (a yellow electric bus) and buses. They are clean, especially the Metro, which was built in time for the 2004 Olympic Games and so is very new. It even has piped classical music, which makes for an enjoyable travelling experience!
Q: How would you rate the healthcare in Greece?
A: In general, I find doctors are very well qualified, as they've trained in the US or the UK. The problem with the equivalent of the NHS here is that doctors are not paid a living salary in Greece, hence it is 'expected' to pay the doctor a little extra.
Greece has a tendency to over-medicate too – for the slightest sniffle, they will prescribe antibiotics. So stock up on things like echinacea and multivitamins from Boots or Superdrug in the UK and bring them out.
About living in Greece
Q: Which are the best places/suburbs to live in Athens as an expat?
A: As I am single, I don't have to think of living in a suburb with good schools, etc. I started off living in Central Athens in a small flat, which suited me just fine. The area was the equivalent of Tooting in London. There were many buses and trolleys running into the centre where I worked, and going out in the evenings to meet friends for a coffee or an outdoor cinema showing would take me just 20 minutes. Not many expats lived in this area, and it was great for meeting and getting involved in the Greek way of life.
Now I live with friends in a slightly northern suburb with more expats as it's slightly more expensive. There are more international schools to choose from, but transport into the centre is still regular.
Q: How do you rate the standard of housing in Athens?
A: I originally lived in a 1950s apartment block with about 10 apartments over five floors. My flat was very nicely decorated by the owner, and I was lucky to find through a friend of a friend a good landlady. My neighbours were mostly old families, and they used to bring me food regularly – I think they felt sorry for me living alone!
Now I live on the top floor of a house of a friend – it's a beautiful house and well maintained.
Q: What's the cost of living in Greece compared to home? What is cheap or expensive in particular?
A: About the same. But it's rising lately due to the economic crisis, and you really have to shop around for cheap bread, eggs and milk. Carrefour supermarket is cheaper, and every week in some neighbourhoods in Athens there'll be a Farmer's Market where you can buy all your vegetables, eggs and even underwear cheaply.
Q: What are the locals like; do you mix mainly with other expats?
A: I have a mixture of Greek, English or Greek/American, Greek/Canadian, Greek/Australian friends. I haven't come to Greece to live a UK lifestyle in the sun, so I make an effort to mix with local people. The fact I can speak a smattering of the language helps, and this always warms people to me: they like to see someone trying their language.
Q: Was it easy meeting people and making friends in Athens?
A: For me, yes. I met other teachers through my work, I got introduced to their families, and one thing leads to another. It takes Greeks a while to trust foreigners, as they are so used to people coming to their country and not bothering to mix. But when they see a foreigner who is willing, they open their houses (and hearts) up to you.
About working in Greece
Q: Did you have a problem getting a work visa/permit for Greece?
A: Greece is an EU country, so as an EU citizen, I am allowed to work. Although after 90 days, any EU citizen living in Greece must register with the 'Aliens Bureau.' This is a nightmare, although I chose to view it as an adventure, and it's a whole story in itself.
Q: What's the economic climate like in Athens; is there plenty of work?
A: No, to be honest. Greece has repeatedly been barraged from all sides and is suffering very badly from mismanagement by corrupt governments in the past and now the IMF and Germany. I am lucky, as I teach English and there is always a need for English teachers.
I work for a private school teaching young children part time, yet I am very lucky to have a job. As I say, friends help each other out.
Q: How does the work culture in Greece differ from home?
A: I've only ever taught English abroad, so I cannot say whether the teaching culture is the same in the UK. I have to say in general that Greeks have a very laissez-faire attitude to work and life in general. They don't take political correctness as seriously as in the UK. They take life each day as it comes.
For example, kids will come up and hug teachers quite frequently in Greece, and the kids will be briefly hugged back by the teacher. I think the UK frowns on this behaviour – Greeks cannot understand why.
Q: Did a relocation company help you with your move?
A: No. I didn't bring any furniture with me – just me and a suitcase.
And finally…
Q: Is there any other advice you would like to offer new expat arrivals?
A: Don't go to any country not knowing any of the language. Make an effort to at least integrate and learn a smattering of words before you come.
Don't expect things to be like they are 'back home'. If you feel that, then stay at home! Learn to see challenges as an adventure and not a trial, even when simple things are sometimes so hard to do and you end up exhausted and crying on the pavement (yes, it's happened to me). Rest assured some kind person will stop and bring you a styrofoam cup of coffee and ask you what is wrong.
This is why I love Greece: the humanity of the place and her people, despite her problems.
~Interviewed November 2012