Hailing from the United Kingdom, James is an independent financial advisor who has been living in Switzerland for just shy of two decades. Now happily settled in Coppet, a town near Geneva, he runs a successful business advising and assisting fellow expats with financial matters.

Learn more about living in Switzerland with the Expat Arrivals Moving to Switzerland page.
About James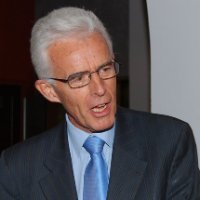 Q: Where are you originally from? 
A: UK
Q: Where are you living now? 
A: Switzerland, Coppet near Geneva
Q: When did you move here? 
A: 1999 
Q: Did you move here alone or with a spouse/family? 
A: Alone 
Q: Why did you move; what do you do? 
A: I was made redundant from Barclays Bank and I brought my experience and expertise for life and financial planning abroad. I am an independent financial adviser, catering for expatriates in Switzerland and neighbouring EU countries.  
Living in Switzerland
Q: What do you enjoy most about Coppet? How would you rate the quality of life compared to the UK? 
A: The cleanliness, functionality and lifestyle in Switzerland. The quality of life is infinitely improved not least because of the weather and the culture. 
Q: What are the biggest adjustments you had to make when settling into expat life in Switzerland? Did you experience any particular elements of culture shock?
A: Certainly the language and integrating in the local community, but you need to be committed and it will then become much easier!
Q: What's the cost of living compared to the UK? What is cheap or expensive in particular? 
A: This is not necessarily something that can be compared as the salaries and earnings are higher to cater for the increased costs. The most notably more expensive items are meat products and property.
Q: How would you rate the public transport in Coppet? What are the different options? Do you need to own a car?
A: Public transport is superb and I spent my first two years here without a car. If you are open minded and are happy to research the transport systems you don't need a car except for convenience.
Q: How would you rate the healthcare in Coppet? Have you had any particularly good/bad experiences with regards to doctors and hospitals? Are there any hospitals you would recommend?
A: This is an aspect of living here that is vastly different. Fortunately I have not had a great need to make use of the system, however, it is insurance lead and can be difficult to come to terms with, it's also relatively expensive.
Q: What are the biggest safety issues facing expats living in Coppet? Are there any areas expats should avoid?
A: My experience tells me that it's extremely safe and there are no areas in particular that I have found that are particularly unsafe, although I have no doubt they exist as with any country in the world.
Q: How do you rate the standard of housing in Coppet?
A:Very expensive and quite limited, property purchase is possible but 70% of residents rent and tend to remain in the same property for years, so the market can be a little illiquid  
Q: Any areas/suburbs you'd recommend for expats to live in?
A: If you can afford it there are certain areas in Geneva I would recommend, including the 'old town', also the areas just outside Geneva heading along the lake to Lausanne are particularly attractive. 
Meeting people and making friends in Switzerland
Q: How tolerant are the locals of foreigners? Is there any obvious discrimination against particular religions or women etc.?
A: On the whole they are extremely tolerant and discrimination is minimal. The locals can be a little stand-offish but if you make the effort they do become very friendly.
Q: Was it easy meeting people and making friends? How did you go about meeting new people? 
A: You need to involve yourself in the local community by offering voluntary assistance and attending communal meetings. Networking is very important and there is plenty of it.
Q: Have you made friends with locals or do you mix mainly with other expats? What advice would you give to new expats looking to make friends? Any social/expat groups you can recommend?
A: Local wine tasting events, Internations, Brits in Business to name a few. 
About working in Switzerland
Q: Did you have a problem getting a visa or work permit? Did you tackle the visa process yourself or did you enlist the services of an immigration consultant?
A: For an EU citizen it's a very straightforward process, you can make contact with the local commune where you intend to reside and they will talk you through it. Generally they will speak English as there a large number of Anglophones in the region.
Q: What's the economic climate like in Coppet? Do you have any tips for expats looking to find a job there? Which resources did you find most useful?
A: The current economic climate is a little tight but generally satisfactory, it's generally better to arrive here with a job offer or the ability to set up your own business. The job agencies tend to concentrate on local employment rather than expatriates.
Q: How does the work culture differ from the UL? Do you have any tips for expats doing business in Switzerland?
A: It's less frenetic and they still have time for lunch. Again to do business successfully you need to make the effort to meet people and network as often as possible. 
Family and children
Q: Did your spouse or partner have problems adjusting to their new home in Switzerland? Do you think there are any specific challenges for a trailing spouse?
A: I met my wife here and she had been in Geneva for over 40 years with an international organisation, having said that in my time here I have found that the non-working spouse can find it quite difficult initially. There are some very helpful and effective businesses here that cater for the non-working spouse to help with the transition.
Q: Did your children settle in easily? What were the biggest challenges for your children during the move?
A: We have no children, but again, depending on the age of the children they tend to settle in far more easily than the adults!
Q: What are the schools like, any particular suggestions? 
A: There are the international schools which are quite expensive, some employers will still assist with the cost. The Swiss schools are also very good up to the secondary stage and if you would like your children to become bilingual I would recommend them.
And finally…
Q: Is there any other advice you would like to offer new expat arrivals?
A: Embrace the new environment and make the effort!

~ Interviewed August 2016