Matt is a Canadian expat living in Transylvania, Romania. He moved to Romania because of his job but was actually returning to the country of his birth. Matt loves life in the tranquil city of Cluj-Napoca and has found that he was able to rediscover his culture by interacting with the warm and friendly locals.
Read more about expat life in Romania in our 
Expat Arrivals Romania country guide
.
About Matt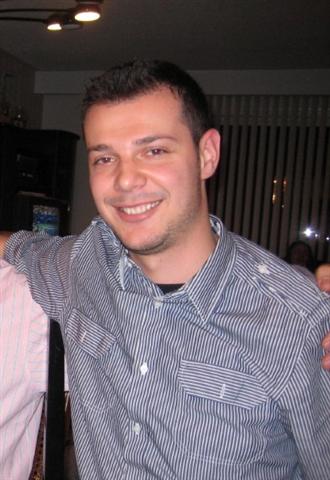 Q: Where are you originally from? 
A: Toronto, Canada  
Q: Where are you living now? 
A:  Cluj-Napoca, Romania
 
Q: When did you move here? 
A:  April 2011
 
Q: Why did you move; what do you do? 
A:  Moved for work as co-founder of a tech startup, and still working in the same field.
About Cluj-Napoca
Q: What do you enjoy most about Cluj-Napoca, how's the quality of life? 
A:  It's beautiful and tranquil, surrounded by hills, not far from the mountains, yet it offers a cosmopolitan lifestyle not unlike any large Western city. I love the air here, but its vibrant people make it. There is a real energy to the city as it continues to grow. It was exciting to be around when they opened the first big stadium in the region, or even the first Thai restaurant in Transylvania. 
Bucharest is busy, congested by traffic in certain areas, and feels like the capital city that it is. It's got lots of beautiful 19th-century buildings and wide tree-lined boulevards, and like any other big city, has its bad parts as well. 
Q: Any negatives? What do you miss most about home? 
A:  It's hard to find extremely diverse products  – the way you would in the Chinatown or a large metropolis. Coming from Toronto, arguably the world's most multicultural city, I notice this difference. Others may not care too much. There is less in terms of variety in other areas as well, but not as noticeable. Outside of this, I don't miss much other than friends that are still in Canada. 
In Bucharest, this lack of diversity is somewhat less noticeable, but the negative aspects are the people who are not as laid back as those in Transylvania, moreover, it feels more like the rat-race type of city where everyone is looking out for number one.  
 
Q: Is Cluj-Napoca safe? Are there any areas expats should avoid?
A: Yes, it's very safe. I feel safer here than in almost any area of Toronto. I've yet to hear of a mugging, or any random acts of violence against anybody here, tourist or local. Most violent incidents (fights) occur in places you'd expect like nightclubs, though even those incidents are very rare and make the news when they occur.
Bucharest can get a bit more shady in areas like Rahova, or worse, Ferentari where people live in condemned buildings without electricity or running water. But don't worry, the metro doesn't even run in those areas so it's hard to randomly stumble into those neighbourhoods. There are also cons, but most of those are only successful if you go along with them. Don't conduct any 'transactions' with a random person on the street and you're fine. The pickpocket problem is a myth as far as I'm concerned. I've been in trains, and all other types of public places many times without ever encountering roving bands of pickpockets. Just use common sense, be aware of your surroundings, keep your valuables close and nothing will happen. 
 
Q: How would you rate the public transport? What are the different options? Do you need to own a car? 
A:  A car is only necessary to get out of the city for weekend getaways to nearby pensions in the mountains, or to drive over the border to Hungary and the rest of Europe. Cabs are quite cheap and the bus is both reliable and easy to get around with. 
In Bucharest however, I was very impressed by the very efficient and modern metro. Much better than Toronto's.  As a larger city, a car is also more useful to get around with than in Cluj, but still not exactly a necessity. It's recommended for seaside or countryside getaways during the summer. The roads are busy, but preferable to the overcrowded trains. 
Q: How would you rate the healthcare?
A:  Very good in private clinics that typically serve private insurance policies. Clean, well run and modern. 
 
The city hospitals are shabby and in poor shape. They are often understaffed and, while nobody asks for bribes outright, it is somewhat expected that after a consultation a doctor should receive an 'envelope'. This isn't corruption as much as about the only perk doctors receive in addition to a very poor salary indeed. It is unlikely that an employed expat will come into contact with state hospitals though.
About living in Cluj-Napoca
Q: Which are the best places/suburbs to live in Cluj-Napoca as an expat?
A:  In Cluj, the city centre is a good choice for a single or student expat given the proximity to entertainment and other places of interest. The nicer areas of the city are Andrei Muresanu, Zorilor, and Grigorescu if you want to be closer to the city centre, while Buna Ziua and Europa are new residential areas that are quiet and offer spacious homes, but aren't great to live in without a car. 
 
In Bucharest, the old city centre is quite nice if the building is new. Otherwise, there is Primaveri which is a beautiful residential area near many parks with lots of new and old renovated buildings. Tineretului, which is also near a large park but with somewhat older construction, is also good. More suburban is Pipera which is a new residential area. A good rule of thumb for Bucharest living is finding a place near a park and the metro. 
 
Q: How do you rate the standard of housing in Cluj-Napoca?
A: It depends very much on the age of the housing and standard of upkeep. If the building is new, it's likely to contain modern furnishings and nice common areas (minus the amenities such as pool, gym, etc. Those exist as well, but are more rare). Many older apartment buildings have newly renovated apartments that completely betray the shabby exterior façade so it's a matter of looking around.
 
Q: What's the cost of living compared to home? What is cheap or expensive in particular?
A:  It depends where you live and also depends where you spend your money. Cluj overall is cheaper than Bucharest, but a smaller town, like Turda, half an hour from Cluj is much cheaper still. 
 
Electronics are unfortunately on the more expensive side. This goes for other hardware and large purchases like cars. 
Q: What are the locals like; do you mix mainly with other expats?
A:  I can't answer this without some bias (I was born here). I mix with locals more than with expats, though I feel more at ease with expats. In either case, I enjoy spending time with Romanians because I feel like I am re-discovering my culture. A 'pure' expat would simply feel like they are discovering a new culture. In both cases we would find that the people are extremely direct, possibly stand-offish at the beginning, but they soon turn out to be very welcoming and warm, likely to offer you a place to stay in their house or to visit their family home in another city (and mean it). There are often Romanians who hang out in expat circles as they want to improve their English (often not really necessary) or because as a nation, we're curious about foreigners and why they choose to be here. 
 
Q: Was it easy meeting people and making friends?
A:  Yes, very. You just have to want to. It's mostly a matter of meeting a few new people and from there your network grows exponentially.
About working in Cluj-Napoca
Q: What's the economic climate like in Cluj-Napoca, is there plenty of work?
A: I wouldn't recommend somebody coming here without an offer of work or a sizeable sum of money to invest into the local economy. Romanian companies prefer to hire locals and are unlikely to hire a foreigner offhand. There are some recruitment agencies that specialize in placements of foreigners into companies here, but most foreigners work for foreign companies, not Romanian ones.
 
Q: How does the work culture differ from home?
A:  Many Romanians are very strict about separating work hours from their personal lives and as such 'workaholics' are harder to find than in North America (or Asia). The overall attitudes are less corporatist and Romanians rarely buy into the cheerleader-type of enthusiasm that is often pushed by management in North American companies. This results in a less proactive mentality and many people who are happy to live their professional lives in their own 'comfort zone'.
Family and children
Q: What are the schools like, any particular suggestions?
A:  There are English-language international schools in both Cluj and Bucharest. The public school system teaches classes in Romanian only.
And finally…
Q: Is there any other advice you would like to offer new expat arrivals?
A:  Accept the fact that many sidewalks are used for parking, that excellent customer service is not a high priority, and that you won't be surrounded by shiny, brand-new buildings. Instead you'll get an authentic living experience where life itself is much more engaging, and story worthy. 

~ Interviewed February 2013