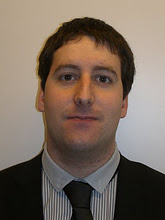 Laurent Fontaine, a French expat living in Moscow, has been a Russophile since even before he could grow hair on his chest. Now all grown up and graduated, he's capitalised on his love affair, and has moved to the land fabled for its harsh weather and severe cost of living. Find out what he has to say about his first year abroad in Russia.
Read more about expat life in Russia in the Expat Arrivals Russia country guide or read more expat experiences in Russia.
About Laurent
Q: Where are you originally from? 
A: I'm originally from Grenoble in the South-East of France
Q: Where are you living now?
A:  I'm living now in Moscow, in the centre, in Russia
Q: How long you have you lived here? 
A:  I lived here for 10 months in 2008/2009 and now for 8 months, since March
Q: Did you move with a spouse/children? 
A:  I moved here alone
Q: Why did you move; what do you do? 
A:  Since I was 12 years old, I've studied Russian, first in high school and then at the university. In 2008/2009 I went to Moscow as an exchange student for one year. I liked it there, and after I finished my studies in September 2010 I looked for a job in France to work in Moscow. It took me 4 months to find one! I stayed two more months in France in my company's headquarters training for my new work, and then I came to Moscow. 
I'm the main representative of my company, LIPPI, in Russia and my goal is to develop our sales in Russia, finding projects where they would need our products. My company designs and manufactures fencing systems for the safety of people, property and infrastructures. We provide solutions for security problems concerning: individual perimeters, administrations, industries, sports centres, high-risk sites and borders. 
About Moscow
Q: What do you enjoy most about Moscow, how's the quality of life in Russia? 
A:  First of all, I have to say that I'm only talking about Moscow, as Moscow is not Russia, it's a unique place! What I like about Moscow is that it's very dynamic and animated; there is always something to do at any time of the day and of the night! It's a city that literally never sleeps, with shops, bars, restaurants, cinemas and even offices open 24 hours a day 7 days a week!
Of course, some would consider that as a drawback, but it's a way of life that I enjoy. I always say, "When you go out in Moscow, you know where you start, but you never know where, when and with whom you will finish!" It's quite exciting. There are also lots of parks (compromise one quarter of the city's territory) and it's easy to go outside the city to get some fresh air and calm. 
I would say the quality of life is very good, but I would put two preconditions for that. You need money, I'm not saying that you need to be very rich, but having a good quality of life in Moscow means spending some money, and it's rather expensive. I think as well, to enjoy living in Moscow for a long time, expats need to go outside of the city at least one week every 2 to 3 months, to recharge their battery. 
Q: Any negatives? What do you miss most about home? 
A: I already said some negatives point; life is expensive in Moscow, housing, quality food, going out, everything is costly. I would say that you can find quite cheap food, for example, the same quantity as in France (as far as I'm concerned), but quality will differ by far. 
Of course I can't talk about this city without discussing the weather. Moscow is cold in winter (-11 this morning) and warm or hot in summer. It's sometimes hard, and this is one of the reasons why it's necessary to get out of the city from time to time. Also, people are often rude (in shops, restaurants and of course in the street), but it's changing a bit (in the good way!); and you do get used to it!
What I miss about home is mainly the mountains and the food! There are lots of products that you can't find here… at reasonable prices. If you have money to spend in Moscow, however, you can find any product from anywhere in the world.
Q: Is Moscow safe?
A:  Moscow is a safe city, and is very clean as well. You can see girls walking alone in the streets at 2 am and there won't be any problem. Of course, it's a very big city, and like everywhere, you can be at the wrong place at the wrong time. But overall, I would definitely say it's safe. I would just add a notice that Russians are still quite racist, and someone from Asia, Africa or the Middle East might not be as safe as a white Caucasian, unfortunately. Once again, the situation is improving, but slowly.   
About living in Moscow
Q: Which are the best places/suburbs to live in Moscow as an expat?
A:  I would definitely advise that expats attempt to live in the right centre, and near to work. As most of the companies have their premises in the centre, it works quite well together. 
However, if your work is in the suburbs, near the metro, then you should try to live on the same metro line. In Moscow, there is a circular metro line that delimits the right centre from the beginning of the suburbs; the best is to live inside this metro line or on it. Driving or using a personal car to get anywhere in Moscow is not recommended, especially if you'd like to be on time. There are huge traffic jams all the time (even at 4am) where you can sit for hours without moving. So in Russia, even very important businessmen are taking the metro, Russians and foreigners.
So again, the best places to live are those places near a metro station, in the right centre of the city, and if possible, not far from work. 
I really wouldn't advise living in the suburbs in Moscow. 
Q: How do you rate the standard of accommodation in Moscow?
A:  It will really depend on the money you have to spend! But for the same price, the quality won't be as good as in Europe, that's for sure.
Q: What's the cost of living in Russia compared to home? What is cheap or expensive in particular?
A: As I already said, food in France are Russia cost roughly the same amount, but the quality differs a lot. So if you want good quality it will more expensive (although, in some markets you can find good quality items that are reasonably priced). Concerning the drinks, if you want to drink something else other than beer and vodka, then it will be also much more expensive, wine in particular has a high price tag. 
For going out in restaurants, bars and clubs, it's quite similar to France. Some are cheap and good enough, and some are very very expensive (usually for a good quality, meaning not all the time!). 
Clothes are on average 30 to 40 percent more expensive than in France. Electronic items cost relatively the same as in Europe.
What is cheaper in Russia is transportation (except planes), DVDs, CDs, video games and communications (internet, telephone).
And as I said earlier, housing is way more expensive on average, and even compared to the world's most costly cities (New York, Paris or London), expats will find that while the cost of rent in Moscow is similar, the quality of the accommodation and the services provided lag behind these other destinations. 
Q: What are the locals like; do you mix mainly with other expats?
A:  This is a very difficult question to answer! The only locals I interact with are those who I meet through business events or those who I've met through my studies. However, I can say that once you know them, they are very friendly. One of my good friends did a comparison between Russians and "Westerners" that I want to share here:
"Westerners are like peaches; Russians are like oranges. In America, people smile and hold doors for each other. We stop and ask how things are going. But then we close our blinds, tint our windows and lock up our secrets. It is not polite to try and dive too deeply into someone's personal life in America. Americans (also applies to Latin Americans) are sweet to a point, but then you hit the pit of the peach. On the other hand, Russians, have a 'hard rind' like an orange. They are cold as the weather in public and with strangers. They like to cut to the point to avoid chit-chat. But once you break through that tough exterior, they are soft and sweet to the core, like an orange."
I think this metaphor says a lot, and I totally agree with it. It would be rather hard to describe in detail what the locals are like, but I can say that they are very similar to us in many ways. The daily life of most of my Russian friends doesn't differ from the daily life of my European friends; it is more the details that make Russians and French different! That said, the difference in character in the older generation is much more glaring.
As for me, I would say that half of my friends and people I "mix" with are Russians, the other half are expats (meaning foreigners, it can be students, people with a local contract or people with an expat contract). The fact that I'm fluent in Russian allows me to communicate with Russian friends that don't speak any other languages at all.
Q: Was it easy meeting people and making friends?
A:  For me definitely yes, knowing the Russian language helped a lot with Russians! I think in Moscow there are many opportunities to meet people, Russians or foreigners, and that it's really not a problem. Even for someone who doesn't speak the language. 
About working in Moscow
Q: Did you have a problem getting a work visa/permit?
A:  It's long, complicated and expensive if you don't have a Russian company that can do everything for you. My company is dealing with a specialised agency to work this out, it's impossible to do it yourself. 
Q: What's the economic climate like in Moscow, is there plenty of work?
A: Moscow is a very active city with an unemployment rate of only 1.2%! So yes, there is plenty of work and as a foreigner it's all but impossible to get a job. Of course it will depend on your expectations.
Q: How does the work culture differ from home?
A:  It's quite hard for me to compare since it's my first job in this field, since I graduated last year! I can say that in France, for example, you can do business with a client and then get to know him. In Russia, you need to get to know the client first, and after eventually you can make business! Corruption is also a problem here, especially in the construction business. 
Lots of things differ as well in the work culture, but I can't talk much about it! My only advice is to always come to Russia for a trial before coming here for good. I would say that either you love Moscow, or you hate it! There is no middle!
Q: Did a relocation company help you with your move? 
A:  As a Russian speaker, I organised everything by myself, but there are a lot of them if you need any help.
And finally…
Q: Is there any other advice you like to offer new expat arrivals?
A:  I would like to repeat my previous advice, to come to Russia to see how life is here, not just one week but maybe one month and if possible in winter!
You can also have a look at my blog, Glance on Russia; I try to give insight about life in Russia with useful advice, and do not hesitate to contact me if you need further information!
~ Interviewed November 2011