Born in Jamaica, Juli-Anne Royes Russo is an aquaculture scientist, science communicator, founder of the Caribbean Aquaculture Network, foodie, amateur photographer and writer. Juli-Anne became a freelance writer in 2020 after moving to Italy. She spends most of her time consulting with fish farmers, cooking and writing.
To keep up with Juli-Anne, follow her on Instagram @ajamaicaninitaly or visit her website.
Read more about Italy in the Expat Arrivals Italy country guide or read more expat experiences in Italy.
About Juli-Anne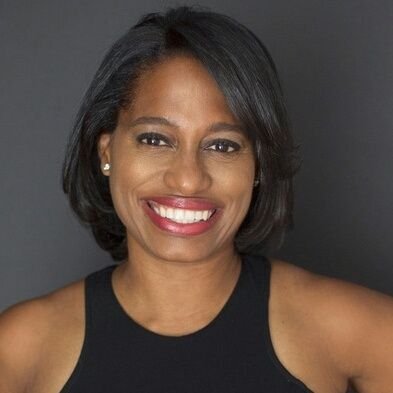 Q: Where are you originally from?
A: Jamaica.
Q: Where are you currently living?
A: Allumiere in the region of Monti della Tolfa, Italy.
Q: When did you move here?
A: August 25, 2020.
Q: Is this your first expat experience?
A: No. I moved to America in 1998.
Q: Did you move here alone or with a spouse/family?
A: With my husband and son.
Q: Reason for moving?
A: My husband was born in Rome, and after living in the United States for 21 years, we thought it was time to move closer to his family. The political and racial tensions have left us feeling unsafe, and we wanted our biracial son to be raised in a more positive environment that puts culture, languages, arts and community before race.
Living in Italy
Q: What do you enjoy most about your host city and Italy in general? 
A: Our host city was extremely welcoming and helpful when we arrived during the pandemic. Our neighbours brought us food during the lockdown, and everyone we knew assisted in some way to make us feel welcome. We were personally welcomed by Mayor Pasquini.
I love the emphasis on family and community. Italy has so much to offer, and history, it's a photographer's dream for its environmental beauty. The emphasis is on quality and not quantity, which is expressed in food, style and design. The culture, art and so much more.
Q: Have you had any low points? What do you miss most about home?
A: The language is the barrier, and it is a slow progress. There are days when I do well in communication and others when I don't know enough words to communicate. Those are the low days when I think, 'When will I ever speak Italian fluently?' I do miss my Jamaican culture and food.
Q: What are the biggest adjustments you had to make when settling into expat life here? Did you experience culture shock at all?
A: The biggest adjustment is definitely the language. Culture shock, not so much, because Italy and Jamaica have a lot in common. The bureaucracy and the red tape to get things done are the same as in Jamaica. Things work on Italian time very slowly and very often not as efficiently as in America.
Q: What are your favourite things to do on the weekend? Any particular places or experiences you'd recommend to fellow expats?
A: Currently our favourite things to do on weekends are to explore the small towns in Lazio. When we have a few more days off, we do 3-day trips outside of Lazio. Gosh, where do I begin? There is so much to see. Most tourists start off with Rome, Florence/Tuscany and Venice. Last summer we went to Puglia. If you love coastal towns, Puglia is absolutely spectacular, and I recommend going in September. Of course, I have to mention Monti della Tolfa. In April and May, the Tolfa Mountains explode in wildflowers, which are my new passion. It's a region that is not familiar with North American tourists. A functioning medieval region, the slow food culture is one to sample. Being an agricultural region, most food is grown locally and therefore the restaurants and trattorias are fantastic.
Q: What's the cost of living compared to home? Is there anything especially expensive or cheap in Italy?
A: Compared to where we lived in the North East United States, the cost of living is a lot less. Because food is grown locally and does not have far to travel, the quality of food is better and costs a lot less than in the US. Health care is very affordable, and the public school system is much better than in the US. The cost of gas is of course expensive and especially so now due to the current situation in Ukraine
Q: What's public transport like in your city and across the country?
A: We do not have taxis or companies like Uber. However, it is possible to get around by bus or train. The trains to Rome are very frequent. From Rome, it is possible to travel around Italy by train.
Q: What do you think about the healthcare available in Italy? What should expats expect from local doctors and hospitals?
A: Once you become a resident, you are assigned to a local doctor, which you cannot change. Although the local doctors are free, I only go to get my prescription filled, vaccinations, health certificates and recommendations from the local doctor. Check-ups are not as extensive as in the USA. I would recommend having a copy of all medical records and keeping in touch with your home doctor until you get used to the system.
For other issues and routine check-ups,  I go to a specialist, which I pay out of pocket. A visit may cost 70 to 100 Euros. If you are working and have health insurance, you can get a portion of this back. If you need to go to the Emergency room, it is free, and you have to be treated. I have heard that for cancer patients, the cost of treatment is a fraction of what it is in the US.
Q: What's the standard of housing like in your city? What different options are available?
A: The standard is very good. Apartments in multi-level buildings, single family in standalone homes and a few houses.
Q: Any areas or suburbs you'd recommend for expats to live in?
A: It really depends on what they prefer. We love living in the countryside. Others may like living in a big city like Rome, Florence or Milan.
Meeting people and making friends
Q: Was meeting people and making friends easy? How did you go about meeting new people?
A: My Italian friendships happened over the years. When we travelled to Italy on vacations, we always made a special visit, which helped to cultivate the friendships over time. I have made new friends locally through common interests and groups. 
Q: Have you made friends with locals, or do you mix mainly with other expats? What advice would you give to new expats looking to make friends with the locals? 
A: Most of my friends are Italian. I have made a few friends with other expats who speak English. Making friends takes time, and I recommend joining groups with similar interests.
Working in Italy
Q: How does the work culture differ from home? 
A: In the countryside, there is more of a work-life balance. Women are not pressured to do it all. In fact, it is respected that many women are the caretakers of their kids. If a woman works, then it is respected that the pick-up time is at 2.30pm. So someone is there to pick up the kids and take them home for lunch. There is no aftercare. We live in a community in which there is always a family member available to take care of the kids. Everything closes at 1 for the pause and opens again at 4.30pm. In the bigger cities, this may be different, so I am only speaking for where I live.
Family and children
Q: Did your children settle in easily? What were the biggest challenges for them during the move?
A: It was a challenge for my 11-year-old. He was not fluent in Italian on arrival and so it was quite an adjustment for the first year. 
Q: What are your favourite family attractions and activities in the city?
A: My husband and I love walking around the woods and hiking trails in the mountains. My son loves horse riding. I have taken up ceramics in the Tolfa Mountains and of course, the sea being nearby, in the summertime that is our favourite activity.
Final thoughts
Q: Is there any advice you would like to offer new expat arrivals to Italy?
A: Be mindful of expectations. Give yourself three years to get adjusted to the cultural differences. You have to meet Italy and not expect Italy to fit into an idea of what things should be.
It does take time to make friends, so you have to become engaged in the community. The language is a very important aspect, so take classes so that you can participate if you are not fluent.
On days when things are not working, have a gelato and try again the next day. Most things never happen immediately and sometimes after two or three tries. Long lines and waiting times require a book or some other activity to pass the time.
Go on day trips, and be a perpetual tourist, see something new as much as possible. Go with the Italian flow and enjoy the country. You can also easily take trips to other European cities.
If you have kids, I recommend coming to Italy before they are 10 years old. Especially if they are not fluent in the language. It is much easier to pick up the language and make friends faster the younger they are. Middle school is difficult. The workload is much more than in the United States. The teachers do not babysit the kids. So if the child is not fluent in the language, they can potentially fall behind. Unless you are in Rome, not many public elementary and middle schools are equipped to teach children whose second language is Italian. We engaged a tutor for Italian language so that our son could become more fluent. After almost two years, his language skills have improved immensely.
►Interviewed May 2022