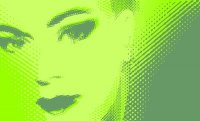 Sara Delaney is a fashion stylist and freelance writer from London currently navigating the sticky sidewalks of New York's fashion district. She shipped out at short notice from the United Kingdom with her husband and three children to make the leap over the pond and start bringing her fashion-savvy knowhow Stateside.

For more information about expat life in New York City visit the Expat Arrivals city guide to New York or read more expat experiences in the USA.
About Sara
Q: Where are you originally from?
A: I'm originally from Cardiff, but I spent my working life in London as a fashion stylist and fashion blogger. I now work as a freelance writer and stylist.
Q: Where are you living now?
A: I'm currently living in Greenwich, Connecticut; the commuter belt of New York.
Q: How long you have you lived here?
A: Just over two years.
Q: Did you move with a spouse/ children?
A: I moved with my husband who had to relocate for his job (a banker); we shipped out at short notice with three kids aged six to 13.
Q: Why did you move; what do you do?
A: My husband was moved by his firm from London to New York, but having always had a hankering for the city I jumped at the chance, and also the chance to hit New York fashion week and the fashion scene in another city.
About New York City
Q: What do you enjoy most about NYC? How's the quality of life?
A: New York is a hubbub of style. Each time you turn a street corner your senses are hit with a smorgasbord of images to decipher. Quality of life is directly related to earnings. If you live in the fast lane be prepared to jump on board as there's plenty to enjoy. But life can be tough if you try to keep up without the financial where with all to back it up. When you first get here everything seems cheap as most folk fall into the trap of working the dollar rate back to sterling. After two years I'm only just beginning to stop doing this – mostly because we've moved off the lovely expat package we initially arrived on and have gone on to local rates.
Q: Any negatives? What do you miss most about home?
A: No negatives so far. Initially the 'language barrier' stumps you – weird to imagine, but the nuances between 'American' and 'English,' though minute, are sometimes a sticking point. My smallest child found it tricky to adapt as the younger kids at his school didn't stop and ask him to repeat himself when he spoke and they didn't understand him - they just walked away. The older kids found it easier as they became a bit of a novelty with their 'cute' accents.
Q: Is the city safe?
A: The parts of the city that most expats frequent are perfectly safe. The suburbs even more so with police spending most of their time directing traffic rather than chasing down criminals as there aren't many.
About living in New York City
Q: Which are the best places/suburbs to live in the city as an expat?
A: In the city – upper east side if you're looking for the Knightsbridge kind of life; the West Village, TriBeCa, Soho if you're more of an 'inner city cool' kind of a person; in NY state, Rye, Scarsdale, Brooklyn. Huge amounts of expats choose to live just over the border in Connecticut – Greenwich, Stamford, Darien, New Canaan – as taxes here are much lower and the commute is maybe five to 15 minutes more at most.
Q: How do you rate the standard of accommodation?
A: Accommodation is all about how much you can afford. Out in the 'burbs you can get more square footage for your money, but then you have to shoulder the cost and the burden of the daily commute.
Apartments the sizes of closets are still hugely expensive if you want to live in a hip neighbourhood in the middle of New York City.
Q: What's the cost of living compared to home? What is cheap or expensive in particular?
A: Food is much cheaper here as well as petrol – our American hosts freak if the price of 'gas' creeps over $5. Household goods also are more reasonable – remember not to bring electrical stuff over here as you spend your whole life looking for adaptors to use – best to buy these goods once you're settled in.
Q: What are the locals like; do you mix mainly with other expats?
A: Locals are all initially lovely – though it takes a good couple of months to reassure them that you are not flitting off back home after a few months. With local families it's best not to mention if you're only doing a short stint as they are unlikely to want to have their kids befriend yours if you might be dashing off in the not too distant future.
There is a weird façade of friendliness we've noticed. Some folk are overly friendly with the 'you must come over for beers/dinner' phrase being bandied around a lot – but then little or no follow through. Have put it down to cultural differences, they are being polite but don't really mean to have you as their NBFs (New Best Friends).
The suburbs are heaving with expats and also loads of other 'internationals' – it's very refreshing to know that you're not alone!

Q: Was it easy meeting people and making friends?
A: With kids it's always easy to find an initial network through schools/sports and what not. You must be prepared to put the legwork in though. Lot's of play dates later (which they are huge on over here from age the age of two to 18 – no, really, I'm not kidding, they call it a playdate even in the teens) you begin to figure out who's going to be investing in you and who isn't. Some locals tend to be focused on social climbing – if you're deemed worth it for their status/career they will adopt you and show you off as one of their new playthings. Luckily by now we've found real friends and bypassed those who may be 'working' us.
About working here
Q: Did you have a problem getting a work visa/permit?
A: My husband came over on an L1 visa which meant it was not a problem for me to get a work permit – however the process is slightly convoluted. We used his company legal folk to help us navigate the system – it also took the best part of 3 months to process, so start as soon as you get here.

Q: What's the economic climate like in the city, is there plenty of work?
A: There is plenty of work, and unlike the UK, the media do not like to report doom and gloom. In fact they don't like to report much outside of USA news, so be prepared to seek out home news or international news via the web or on more internationally positioned media sources like BBC worldwide.

Q: How does the work culture differ from home?
A: Everyone here has a great 'can-do' attitude. People are prepared to work long hours and are committed to the 'American way' – meaning, you can't earn a buck unless you do the graft so be ready to bring a positive mental attitude to whatever line of work you're in. They don't always get Brit irony, so keep it in check until you're settled in your workplace.

Q: Did a relocation company help you with your move?
A: We used a relocation company organised through my husband's work. They were great at sorting out logistics such as social security applications and other documentation; must do's to establish yourself here. There are a number of boxes to be checked before you can attain certain things. The all-knowing, over-arching most important factor being credit – everything revolved around having a credit rating so be sure to come with plenty of cash to see you through initial months, and apply for credit cards through your bank early. It takes at least 6 months to build up a credit rating.
Family and children
Q: Did your spouse or partner have problems adjusting to their new home?
A: As with anything there is an adjustment period to this life. Once you get over the novelty factor it's the same as anywhere – school runs, chores, family life but most people are cheery and the sun shines! Kids settled within two weeks and once I had picked up a few buddies it probably took me about a month.

Q: What are the schools like, any particular suggestions?
A: Where we live, all the schools are excellent – public (state) and private – In Greenwich, CT, kids can start public school at any time but the private ones have a complicated application process which starts in early September involving interviews (parent & child), transcripts (reports) from current schools and often testing (entrance exams). Luckily, in the US you sit one exam and the results are fed to the schools of your choice, as opposed to the Brit 11+ or common entrance system.
In the city (NY) private schools are notoriously tricky to navigate and public schools sometimes slightly dodgy.
My kids go to Whitby School in Greenwich which is an IB school and runs to grade 8 (14+) – full of internationals and highly recommended as they have a rolling admissions policy. You can even turn up mid-year and still get in!
Q: How would you rate the healthcare?
A: Healthcare is tricky – we spent the first two years on a package that was rubbish (again, organised through my husband's company). My stock line at all health/dental appointments when asked to produce my health card was, "I have it but you won't like it", followed by the production of my credit card. We are now happily on a plan that most doctors accept. Call a few practices up and ask which they recognise before you plump for a package. Blue Cross Blue Shield is the one we opted for this time around.
Also, remember that all kids need an annual health check before they start the school year – schools will ask for the paperwork from your doctor. If you have your kids immunization records when you come over here that gives you a head start. Still, they are 'jab happy' over here so be prepared for unpleasant visits to the doctor's office as your kids will be subjected to more jabs than you thought were necessary. They also love it that we catch chicken pox and don't have a jab for it!
And finally…
Q: Is there any other advice you like to offer new expat arrivals?
A: Dive in with a positive attitude and you will reap the benefits.
– Interviewed June 2010